STILLWATER: Voglia di ristampe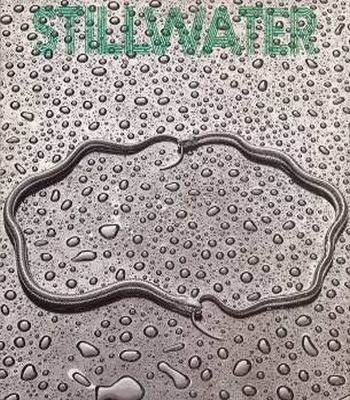 Sventola la bandiera degli Stati Confederati (d'America), portata con orgoglio da uno tra i tanti complessi emersi da quella inesauribile nidiata di southern rock band degli anni '70. Ripescati dalla sagace Rock Candy, gli Stillwater furono autori di un paio di buoni lavori, entrambi distribuiti dalla prestigiosa Capricorn Records che, tra gli altri, lanciò Allman Brothers Band, The Marshall Tucker Band, The Outlaws e Captain Beyond, da portare all'attenzione di chi ha fatto quel suono, fiero e vigoroso, la propria ragione di vita. L'omonimo debutto è datato 1977, per questo gruppo a sette elementi con ben tre chitarre chiamate a ricamare solidi riff ed assoli torrenziali, ma soprattutto a sviluppare lunghe cavalcate per dare libero sfogo ai sette gasati cowboys originari della Georgia. Atlanta Rhythm Section, Lynyrd Skynyrd ed Outlaws sono i gruppi di riferimento per gli Stillwater, solo omonimi di quelli citati nel film (pubblicato nel 2000) del regista Cameron Crowe 'Almost Faous'. 'Stillwater' non sprigiona un sound polveroso alla Molly Hatchet, e non è neppure un treno in corsa alla Doc Holliday, ma si distingue per uno stile elegante, a suo modo raffinato, pulito nei suoni, anche per la presenza di un cantante come Jimmy Hall dal timbro, particolarmente, melodico e non di quelli vigorosi e coriacei che, solitamente, caratterizza le southern rock band. La ristampa contiene le otto tracce originali, frutto di una buonissima scrittura: "Out On A Limb", "Sam's Jam" e "Fantasy Park" rappresentano gli highlight della release, con l'aggiunta di due bonus track ("Out On A Limb" e "Mind Bender") in versione live.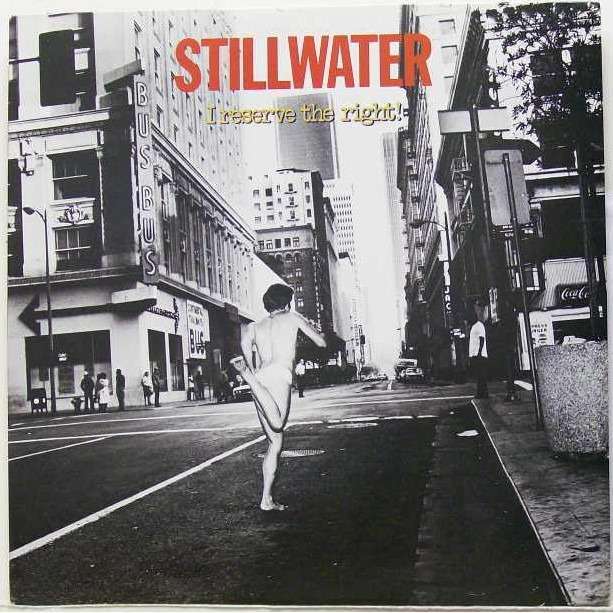 'I Reserve The Right' (del 1979) segna un decisivo passo in avanti sia in termini di suono, sia di stile musicale, aperto ad altre sonorità e ricco di brillanti arrangiamenti. Con l'ausilio del duo Tad Bush (già ingegnere del suono per Lynyrd Skynyrd) e Buddy Buie (produttore e rinomato compositore della scena southern), gli Stillwater si spostano di svariate miglia verso il sound della west coast (Average White Band, Doobie Brothers e Steely Dan), sporcando il proprio suono con la black music (jazz e funky) con egregi risultati: "Women (Beautiful Woman)" e "Kalifornia Kool" sono due piccoli gioielli, assolutamente, da riscoprire per classe ed eleganza. Non sfuggì inosservato lo straordinario debutto dei Toto i cui echi riverberano su "Keeping Myself Alive", ma anche gli Styx fecero capolino in "Sometimes Sunshine'" interpretata con padronanza dal buon Jimmy Hall. Il southern rock più ruspante è relegato alla sola title track, ma poco importa se la maturità di questi musicisti li spinse a comporre "Alone On A Saturday Night": una magnifica ballad dall'atmosfera soft per piano e voce.
Due album dai sapori differenti, ma soprattutto due ristampe per rivalutare una band che si perse di fronte allo strapotere di una scena southern rock degli anni '70 zeppa di artisti di enorme talento: meglio tardi che mai!
P 1976/1977-2018 Rock Candy Records
Stillwater
01. Rock - N - Roll Loser
02. Out On A Limb
03. Sunshine Blues
04. Sam's Jam
05. Mind Bender
06. Universal Fool
07. April Love
08. Fantasy Park
09. Out On A Limb (live)
10. Mind Bender (live)
I Reserve The Night
01. I Reserve The Right
02. Women (Beautiful Woman)
03. Keeping Myself Alive
04. Kalifornia Kool
05. Sometimes Sunshine
06. Fair Warning
07. Alone On A Saturday Night
08. Ain't We A Pair
Line-up:
Keyboards, Backing Vocals – Bob Spearman
Lead Guitar – Mike Causey, Rob Walker
Lead Guitar, Backing Vocals – Bobby Golden
Lead Guitar – Mike Causey
Bass – Allison Scarborough
Drums – Sebie Lacey
Lead Vocals, Backing Vocals – Jimmy Hall
Discography
Stillwater (1977)
I Reserve The Right (1979)
Runnin' Free (1996)
MANY DESKTOP PUBLISHING PACKAGES AND WEB PAGE EDITORS NOW USE
Reviewed by
Admin
on
Jan 6
.
L'Amourita serves up traditional wood-fired Neapolitan-style pizza, brought to your table promptly and without fuss. An ideal neighborhood pizza joint.
Rating: