GIOVANNI ROSSI: Rock WC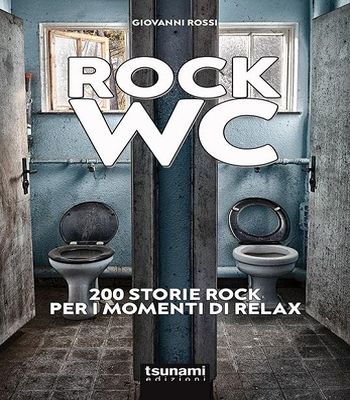 Rock WC è il classico libro per chi soffre di amnesia o per chi non riesce a mantenere il filo logico di quello che legge. Microstorie, episodi, aneddoti che soddisferanno la vostra curiosità su tutto il rock mondiale dove per rock si intende tutto il caleidoscopio che va dal blues al metal estremo, passando tra dark, elettronica e sperimentazione; racconti che possono essere letti nell'arco di un minuto. Dai Goblin alle fobie di Jason Maynard Keenan (Tool), dai Throbbing Gristle ai Rammstein, da Lemmy al Reverendo Manson, dai Laibach ai Korn, da Jaz Coleman (Killing Joke) ai Depeche Mode, dai Kraftwerk ai Sunno, dai The Cure a Rick Rubin e Danzig, dai Fear Factory ai King Crimson passando per Foetus e Godspeed You Black Emperor. Come il titolo e la copertina suggeriscono: è il libro ideale per andare al....bagno, ed evitare di essere rapiti dal cellulare.
MANY DESKTOP PUBLISHING PACKAGES AND WEB PAGE EDITORS NOW USE
Reviewed by
Admin
on
Jan 6
.
L'Amourita serves up traditional wood-fired Neapolitan-style pizza, brought to your table promptly and without fuss. An ideal neighborhood pizza joint.
Rating: