EVERGREY
È pur vero che questa è l'ennesima visita degli Evergrey in città il 28 febbraio scorso (l'ultima risale a meno di un anno fa), ma non esistono scuse per perdersi una data di questo calibro. Si spera sempre che una band di qualità sappia anche fare scelte di qualità (non è putroppo affatto ovvio), ed i nostri ci portano come supporto i Sorcerer, epigoni dei ben piu celebri Candlemass, attivi fra il 1988 e il 1992 con un paio di demo, prima di rientrare in attività quasi venti anni dopo. Da allora hanno pubblicato due album (un terzo è in uscita a maggio), che li hanno riportati dall´essere un oggetto di culto per nostalgici alla ribalta generale. La band è accolta calorosamente dal pubblico che mostra un'ottima conoscenza del materiale proposto. I Sorcerer dividono il tempo a loro disposizione equamente fra i due lavori pubblicati dopo la reunion, con tre brani ciascuno. In chiusura viene proposta l´omonima "The Sorcerer", presente sul demo del 1992 e la compilation uscita tre anni dopo, che sulla scorta di un ritmo (per una band doom) incalzante, trascina il pubblico all'apoteosi finale. Show decisamente riuscito che lascia ben sperare per eventuali date successive all´uscita del prossimo album. Gli Evergrey proseguono il loro tour promozionale di supporto all'ottimo 'The Atlantic', uscito più di un anno fa e esordiscono dunque con due brani dell'ultima release, "A Silent Arc" e "Weightless". È poi la volta di due brani del precedente 'The Storm Within' a dimostrare, com' è evidente anche dalla scaletta nel suo complesso, che gli Evergrey puntano in particolare sul materiale successivo al rientro in formazione di Danhage e Ekdahl. C'è spazio a metà scaletta anche per un paio di classici del loro repertorio, risalenti alla fase che li impose all´attenzione generale, cioè "Mark Of The Triangle" e "The Masterrplan", entrambi tratti da 'In Search Of Truth', cosi come per la cover della cantante di origine curda Dilba, "I'm Sorry" tratta da 'Recreation Day'. La chiusura è affidata, come spesso capita da qualche anno a questa parte, a "The Grand Collapse", maestoso pezzo di quasi otto minuti, molto adatto allo scopo. Non finisce ovviamente qui, gli Evergrey si e ci concedono un encore di ben quattro pezzi (cinque considerando la parte solista di chitarra/tastiera) fra i quali spiccano "Recreation Day" e "King Of Errors". La band di Göteborg è una di quelle poche di cui non saprei dire quante volte ho avuto l´opportunità di vederli dal vivo, ma quello che so per certo è che nessuna circostanza si è rivelata una delusione. Grande live band.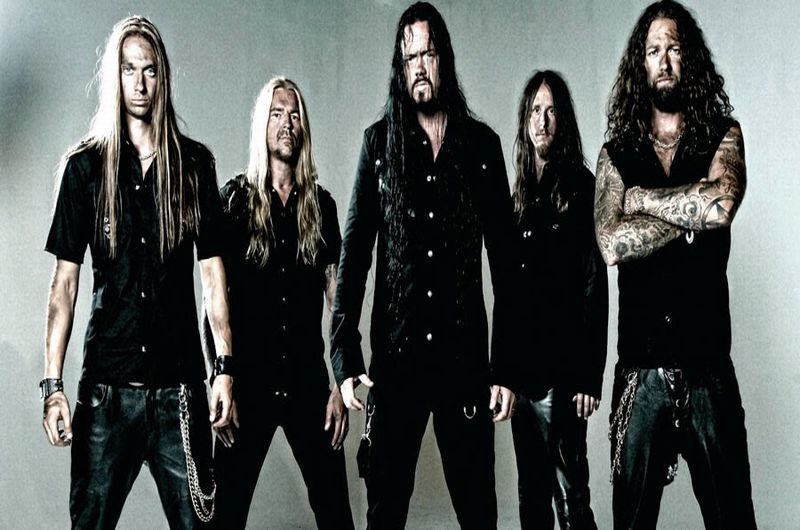 MANY DESKTOP PUBLISHING PACKAGES AND WEB PAGE EDITORS NOW USE
Reviewed by
Admin
on
Jan 6
.
L'Amourita serves up traditional wood-fired Neapolitan-style pizza, brought to your table promptly and without fuss. An ideal neighborhood pizza joint.
Rating: