DEF LEPPARD: Hysteria - 30th Anniversary
Il prossimo 4 agosto verrà pubblicato un pazzesco box (in differenti formati) per celebrare i 30 anni, portati benissimo, di 'Hysteria' (raggiunse i negozi il 3 agosto del 1987), con le sue 20 milioni di copie vendute nel mondo. Certificato per ben dodici volte disco di platino, da aggiungere ai sette singoli pubblicati che hanno raggiunto livelli di vendita altissimi, sono tutte cifre pazzesche che hanno segnato la storia del gruppo di Sheffield (UK). La genesi di 'Hysteria' è nota, quattro lunghi e complessi anni di gestazione, con l'obiettivo di Robert 'Mutt' Lange di contrastare lo strapotere di 'Thriller' di Michael Jackson ('Pyromania' rubò la prima posizione nelle chart giapponesi proprio a 'Thriller'), producendo un album dalle sonorità pop rock.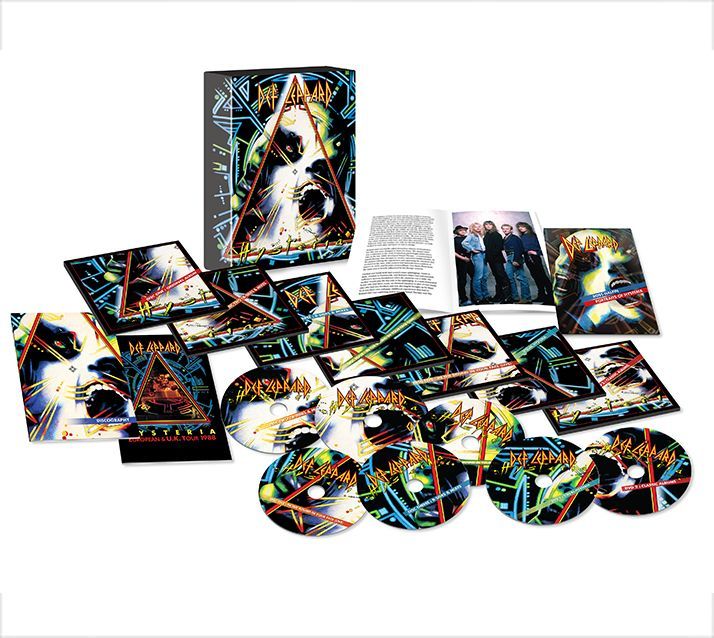 La Universal mette a disposizione dei media una selezione di venti tracce estrapolate dal box (tra cui un'ampia selezione di B-side e tracce live), un po' poco vista la mole di materiale, ma concentreremo l'attenzione sulla qualità audio remastered del muti-seller. La domanda sorge spontanea: è possibile migliorare un album con dei suoni già perfetti? In questa versione c'è più enfasi sul beat drum, mentre le chitarre sembrano giovare di maggior 'calore', il che rende 'Hysteria' più appetibile ai gusti dei rocker. La gamma dei suoni e la dinamica sono pazzesche, per non parlare delle cascate di cori e controcanti che hanno assicurato gloria e fortune al leopardo (sordo) inglese.
MANY DESKTOP PUBLISHING PACKAGES AND WEB PAGE EDITORS NOW USE
Reviewed by
Admin
on
Jan 6
.
L'Amourita serves up traditional wood-fired Neapolitan-style pizza, brought to your table promptly and without fuss. An ideal neighborhood pizza joint.
Rating: