MALICE: License To Kill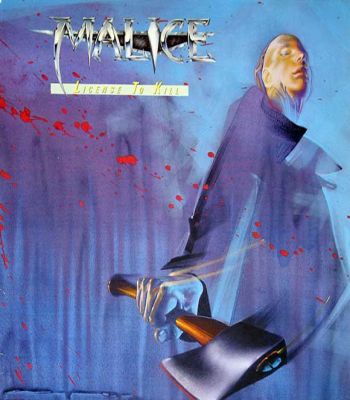 Sono stati incisi tanti grandi dischi, innumerevoli top album, lavori che indiscutibilmente hanno fatto la storia e/o influenzato le generazioni successive che hanno ricevuto entusiastiche, ma quanto classiche recensioni. Considerato che si tratta dei "biggest records", (biggest perchè "grande" in tutti i sensi), abbiamo pensato bene di dare loro la giusta visibilità e la dovuta dimensione con speciali che provano a scavare in fondo fin dentro le viscere dei contenuti degli album.
Una figura sinistra, con licenza di uccidere, ed un'ascia insanguinata che sfregia l'aria odorante di morte: mai copertina fu più perfetta per descrivere il sound ferale di 'License To Kill', ovvero la perfezione in termini di suoni, scrittura e performance. Nel 1987 il colosso Atlantic Rec. licenzia uno dei massimi masterpiece del metal americano; un bel progresso a fronte del discreto esordio ('In The Beginning'), che faceva presagire buoni propositi, ma non una così repentina maturazione musicale. La produzione stellare fu opera di Max Norman, il quale coprì anche il ruolo di ingegnere del suono occupandosi del missaggio, confermandosi per l'ennesima volta uno specialista della consolle in ambito metal: la sua griffe sugli album di Ozzy Osbourne, Armored Saint, Savatage e Loudness tra gli altri.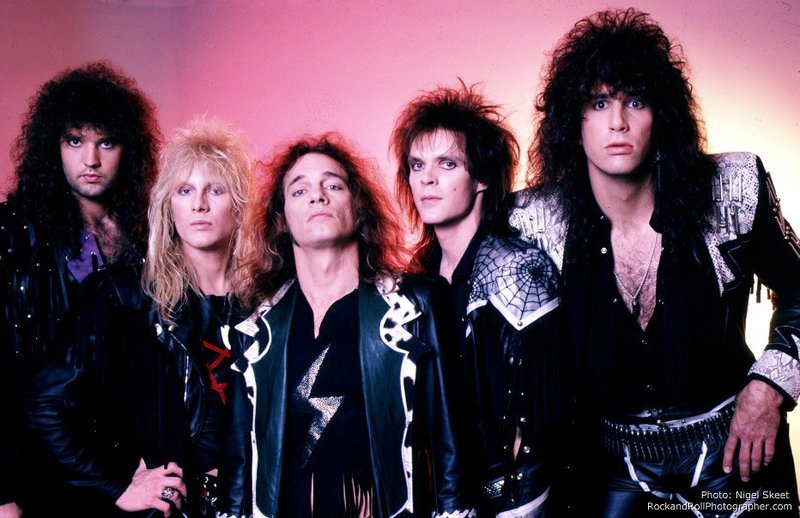 Definiti i Judas Priest americani grazie all'ugola potentissima e d'acciaio di James Neal, i Malice a conti fatti raccolsero notevoli consensi di critica, ma purtroppo meno di pubblico, richiamato dal sorgere delle dirompenti sonorità thrash che invasero la scena metal di quel periodo. Ristampato più volte nel corso degli anni, 'License To Kill' nella versione dell'insigne Rock Candy raggiunge vette impensabili in termini di suono, estremamente definiti gli strumenti, e dinamica. L'album è pervaso da un'atmosfera sinistra, spezzata da riff assassini e dalle urla strazianti di Neal, mentre i Malice collocano sul campo nove perle di rara bellezza ed efficacia: dal poker d'assi posto in apertura ("Sinister Double", la title track, "Against The Empire" e "Vigilante"), a "Chain Gang Woman" e "Christine" richiamano lo stile californiano, mentre nelle ultime tre tracce ("Murder", "Breathin' Down Your Neck" e "Circle Of Fire") le asce si fanno nuovamente affilate e taglienti come lame.
Era il 1987 ed il metallaro aveva solo l'imbarazzo della scelta scoprendo nei negozi specializzati 'Hall Of The Mountain King' (Savatage), 'Back For The Attack' (Dokken), 'Dream Evil' (Dio), 'Keeper Of The Seventh Keys' (Helloween), 'Abigail' (King Diamond), 'Raising Fear' (Armored Saint), 'Digital Dictator' (Vicious Rumors), 'Steel And Starlight' (Shok Paris), 'Hurricane Eyes' (Loudness) e 'The Eternal Idol' (Black Sabbath), solo per citare gli album che hanno lasciato una profonda impronta nelle sonorità metal classiche: io c'ero, e voi?
Voto: 100
1987-2018 - Rock Candy Records
Tracklist:
08. Breathin' Down Your Neck
Clifford Carothers: Drums
Discography:
In The Beginning (1985 Atlantic Records)
License To Kill (1987 Atlantic Records
Crazy In The Night Ep (1989 Metal Blade)
The Rare And Unreleased (2008 Retrospect)
New Breed Of Godz (2012 SPV)
MANY DESKTOP PUBLISHING PACKAGES AND WEB PAGE EDITORS NOW USE
Reviewed by
Admin
on
Jan 6
.
L'Amourita serves up traditional wood-fired Neapolitan-style pizza, brought to your table promptly and without fuss. An ideal neighborhood pizza joint.
Rating: