MOLLY HATCHET: Voglia di ristampe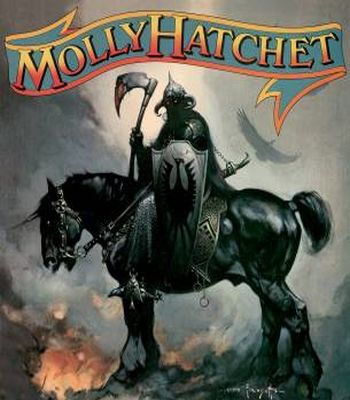 Il braccio armato del southern rock. A 42 anni dal dirompente esordio, la Rock Candy si fa carico della ristampa con il solito audio remastered e reloaded del debutto dei Molly Hatchet: per il nome si ispirarono ad un'eroica prostituta che si suppone venne mutilata e decapitata per mano dei suoi clienti. La brigata originaria di Jacksonville (Florida) fonda le sue origini nel blues e nel country, riletti con la forza sprigionata da tre chitarre (louder and harder) che, soprattutto, in sede live scaturivano lunghissime session libere da ogni inibizione. I Molly Hatchet appartengono a quella cerchia di gruppi che ha scritto pagine leggendarie del rock sudista (Allman Brothers Band, Lynyrd Skynyrd, The Outlaws, Blackfoot, 38 Special, solo per citare i più noti), ancora oggi molto attivi nonostante i vari cambi di formazione. Apprezzati e seguiti con interesse da Ronnie Van Zant (voce dei Lynyrd Skynyrd, a cui è dedicato l'album), che avrebbe dovuto produrre il sestetto se non fosse stato per l'infausto incidente aereo che a soli 29 anni gli costò la vita: prese il suo posto Tom Werman (Cheap Trick, Ted Nugent e Reo Speedwagon, ritagliandosi un ruolo importante anche negli anni '80 con Motley Crue, Stryper, Twisted Sister, Poison ed altri ancora), il quale, tra l'altro, reclutò i Molly Hatchet portandoli alla firma con la Epic Records. 'Molly Hatchet' è un baluardo del southern rock, perfetta sintesi di una band carismatica che a stento tiene sotto controllo il fronte di fuoco di ben tre chitarre: poche battute di "Bounty Hunter" per essere stesi al suolo da un furente boogie rock. Il gruppo di Jacksonville ha il merito di portare il southern rock ad un nuovo livello, soprattutto in sede live cresce a dismisura la loro reputazione grazie ad infuocate performance: ben documentato dalle cinque tracce bonus live. Da qui in poi inizia la collaborazione con l'illustratore Frank Frazetta, autore di suggestive copertine dai tratti epici che si legano fedelmente con il suono dei Molly Hatchet.
P 1978-2020 Rock Candy Records
Trackist:
01. Bounty Hunter
02. Gator Country
03. Big Apple
04. The Creeper
05. The Price You Pay
06. Dreams I'll Never See
07. I'll Be Running
08. Cheatin' Woman
09. Trust Your Old Friend
Molly Hatchet Live 1978:
10. Bounty Hunter
11. Gator Country
12. Big Apple
13. Dream I'll Never See
14. Trust Your Old Friend
Line-up:
Danny Joe Brown: vocals
Bruce Crump: drums
Dave Hlubek: guitar
Steve Holland: guitar
Duane Roland: guitar
Banner Thomas: bass
Tom Werman: percussion
Thomas Powell: bass guitar
Jai Winding: keyboards
Discography:
1978 - Molly Hatchet
1979 - Flirtin' With Disaster
1980 - Beatin' The Odds
1981 - Take No Prisoners
1983 - No Guts...No Glory
1984 - The Deed Is Done
1989 - Lightning Strikes Twice
1996 - Devil's Canyon
1998 - Silent Reign Of Heroes
2000 - Kingdom Of XII
2005 - Warriors Of The Rainbow Bridge
2008 - Southern Rock Masters
2010 - Justice
2012 - Regrinding The Axes
2019 – Battleground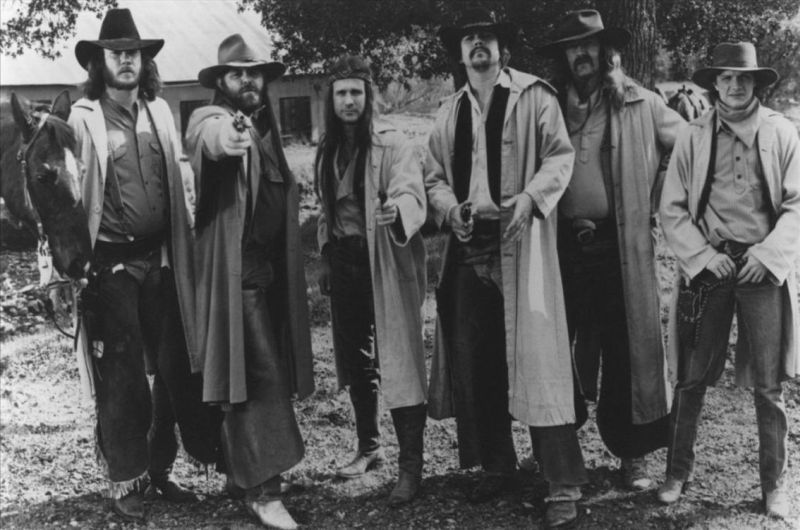 MANY DESKTOP PUBLISHING PACKAGES AND WEB PAGE EDITORS NOW USE
Reviewed by
Admin
on
Jan 6
.
L'Amourita serves up traditional wood-fired Neapolitan-style pizza, brought to your table promptly and without fuss. An ideal neighborhood pizza joint.
Rating: