MOTORHEAD: versione live inedita di "Stay Clean"
La vita on the road non è solo glamour e rock'n'roll. L'inarrestabile tour dei Motorhead del 1981 li ha portati in tutto il mondo cavalcando il successo del fortunatissimo "Ace Of Spades". Una parte integrante della quotidianità in tour è il sound check, anche se spesso molto poco di esso è visto o documentato. Fortunatamente durante il tour di 'Short Sharp Pain In The Neck' del marzo 1981 i Motörhead avevano al seguito uno studio di registrazione mobile per registrare il loro live album più famoso di sempre, 'No Sleep Til Hammersmith', che ora festeggia il suo 40º anno. Disponibile da oggi una rara registrazione della band che suona "Stay Clean" durante il soundcheck del concerto di Newcastle del 30 marzo dello stesso anno, accompagnata da un video contenente il dietro le quinte e gli allestimenti di uno show tipico dei Motörhead e la leggendaria road crew! Guarda il video a questo link: https://youtu.be/nTEGnEgUrY4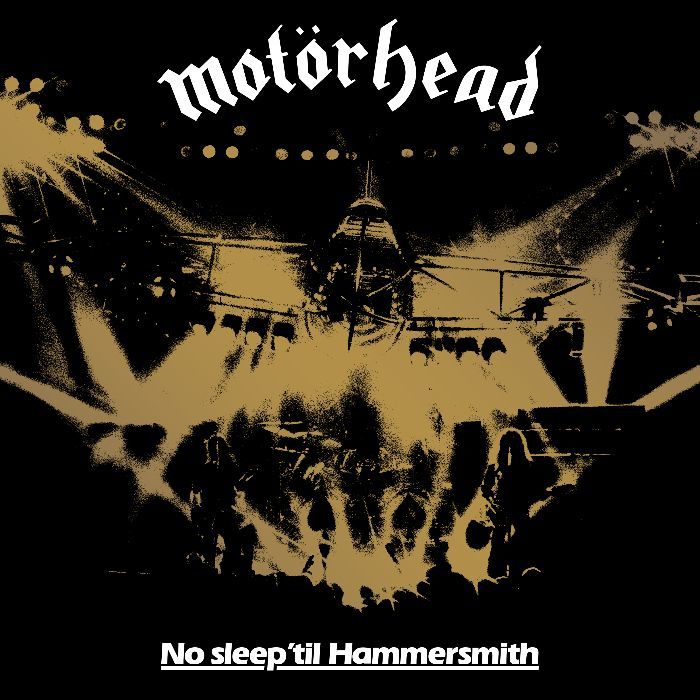 "No Sleep 'Til Hammersmith"
sarà pubblicato il
25 giugno 2021
su
BMG
ed è disponibile per il preorder assieme al merchandise dedicato:
https://motorhead.lnk.to/nosleep40PR
Di seguito il contenuto del boxset in formato CD:
l'album "No Sleep 'Til Hammersmith" rimasterizzato dal master originale, bonus track e registrazioni di sound check inedite
i tre concerti completi registrati per la realizzazione dell'album, mai pubblicati interamente prima
la storia di "No Sleep" raccontata da interviste dell'epoca e odierne a membri della crew
foto e memorabilia inedite
un doppio poster in formato A3 del 1981
una riproduzione del tour pass americano del 1981
un plettro "Motörhead England"
un badge del tour europeo del 1981
una riproduzione del biglietto del Newcastle City Hall
una cartolina del concerto di Port Vale
Di seguito la tracklist del CD boxset: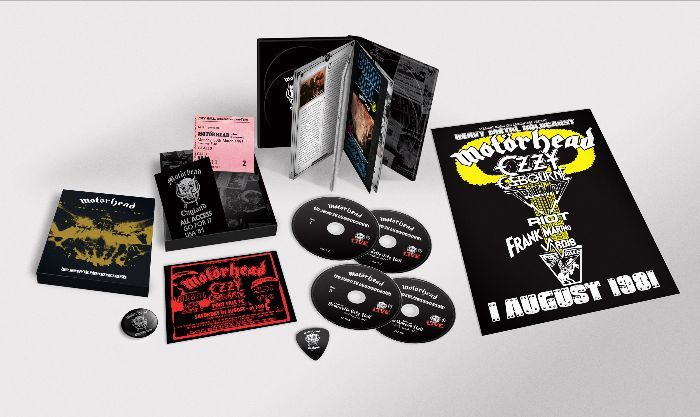 NO SLEEP 'TIL HAMMERSMITH
Ace of Spades
Stay Clean
Metropolis
The Hammer
Iron Horse
No Class
Overkill
(We Are) The Roadcrew
Capricorn
Bomber
Motorhead
Over The Top
Train Kept A Rollin'
Stay Clean (soundcheck)
Limb From Limb (soundcheck)
Iron Horse (Soundcheck)

LIVE AT NEWCASTLE CITY HALL 30/3/1981
Ace Of Spades
Stay Clean
Over The Top
Metropolis
Shoot You In The Back
The Hammer
Jailbait
Leaving Here
Iron Horse
Fire Fire
Capricorn
Too Late Too Late
No Class
(We Are) The Road Crew
Bite The Bullet
The Chase Is Better Than The Catch
Overkill
Bomber
Motorhead

LIVE AT NEWCASTLE CITY HALL 29/3/1981
Ace Of Spades
Stay Clean
Over The Top
Metropolis
Shoot You In The Back
The Hammer
Jailbait
Leaving Here
Fire Fire
Capricorn
Too Late Too Late
No Class
(We Are) The Road Crew
Bite The Bullet
The Chase Is Better Than The Catch
Overkill
Bomber
Motorhead

LIVE AT LEEDS QUEENS HALL 28/3/1981
Ace Of Spades
Stay Clean
Over The Top
Metropolis
Shoot You In The Back
The Hammer
Jailbait
Leaving Here
Fire Fire
Capricorn
Too Late Too Late
No Class
(We Are) The Road Crew
Bite The Bullet
The Chase Is Better Than The Catch
Overkill
Bomber
Motorhead