OZZ: Voglia di ristampe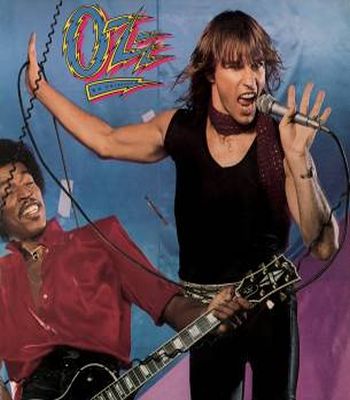 Dietro al monicker Ozz ed una copertina non esattamente accattivante si celava un duo stravagante: Alexis T. Angel, vocalist con reminiscenze Plantigrate, e Gregg Parker, chitarrista di colore cresciuto ascoltando i dischi di Muddy Waters, Amboy Dukes e Vanilla Fudge. Unico capitolo della loro fulminea carriera ('Ozz II Exploited', il titolo la dice lunga, contiene versioni alternative e demo recuperate dal debutto), 'No Prisoners', è proprio il caso di dirlo, è uno di quegli album che non lascia prigionieri sul campo. Scrittura ineccepibile (qualche eco dei Riot meno belligeranti), guitar work esaltante, un suono accattivante oltre ad un cantante dalla forte personalità: se poi ci mettiamo il restyling sonoro della Rock Candy il gioco è fatto. Prodotto da uno che sapeva il fatto suo come Andy Johns (ha praticamente partecipato a scrivere la storia della musica rock: Led Zeppelin, Rolling Stones, Jethro Tull, Eric Clapton, Van Halen, solo per citare i big), la sua esperienza ed intuito (le incursioni delle tastiere sono perfette) hanno contribuito a non scalfire 'No Prisoners', nonostante i quasi 40 anni sulle spalle. Nove tracce senza alcun calo da gustare e riscoprire sotto una nuova veste sonora.
P 1981-2019 Rock Candy
Tracklist:
01. Sail On
02. Ain't No Money
03. Giving Up On Love
04. Sister Madness
05. Checking Out
06. Hungry Love
07. Dreams
08. Lonely Rider
09. Just Got Back
Line-up:
Alexis T. Angel: lead vocals
Gregg Parker: guitars
Donnell Hagen: drums
Craig Gruber: bass
Willie Bass: bass
Micheal Cavanaugh: keyboards
MANY DESKTOP PUBLISHING PACKAGES AND WEB PAGE EDITORS NOW USE
Reviewed by
Admin
on
Jan 6
.
L'Amourita serves up traditional wood-fired Neapolitan-style pizza, brought to your table promptly and without fuss. An ideal neighborhood pizza joint.
Rating: