THE RODS: Voglia di ristampe
The early days! Siamo sul finire degli anni '70, sono giornate spensierate per il giovane trio dei Rods che scorrazza tra uno scantinato ed un capannone abbandonato nei quartieri industriali della New York di quel periodo. Giorni gloriosi, trascorsi suonando in ogni buco libero, tre ragazzi armati di passione e con il fuoco che brucia per il rock duro. Considerati la risposta americana dei Motorhead, con i quali per un periodo condivisero la formazione a tre elementi, i Rods hanno rappresentarono sulla East Coast Americana la frangia estrema del rock duro. Esordirono nel 1979 con un disco autoprodotto dal titolo profetico 'Rock Hard' che contribuì a smuovere le acque, tanto da riuscire a strappare un contratto con l'Arista Records, che licenziò le prime due storiche release. È grazie alle ristampe della Rock Candy, in audio remastered e reloaded, che andiamo a riscoprire tre titoli del gruppo guidato da David 'Rock' Feinstein (cugino di Ronnie James Dio rip): 'In The Raw', 'Let Them Eat Metal'e 'Live'.
Senza fronzoli. Prendere o lasciare, i Rods hanno idealmente realizzato un ponte per collegare la sponda opposta dell'Atlantico, con l'Inghilterra che diede i natali alla n.w.o.b.h.m.: come fecero, tra l'altro, i Twisted Sister ed i Riot. Dopo tre lavori sostanzialmente ancorati ad uno stile fresco e genuino ma statico, 'In The Raw' non si discosta di una sola virgola dai suoi predecessori. Già dal titolo, i Rods si crogiolano del proprio sound grezzo puntellato dalla chitarra di Feinstein e sulla galoppante sezione ritmica Cannedy/Bordonarro: tracce arrembanti ne abbiamo ('Hurricane', 'Go For Broke', 'Hot Love', 'Street Fighter'), che si alternano ad altre dal passo cadenzato dal flavour epico (''Witches Brew', 'Another Night On Town', 'Can't Get Enough Of The Fun'). Purtroppo 'In The Raw' paga le inefficienze dell'Arista: l'etichetta si dimostrò inadeguata nella gestione di band dalle sonorità hard rock, fino a causarne gli scarsi riscontri commerciali, motivo per cui si decretò l'interruzione del rapporto con il trio accasatosi, nel frattempo, con la Shrapnel di Mike Varney felicissimo di mettere sotto contratto i Rods. La ristampa contiene cinque bonus dai suoni abbastanza rudimentali: da segnalare l'isterica strumentale 'In Your Panties' e la vanheliana 'Stay On Top'.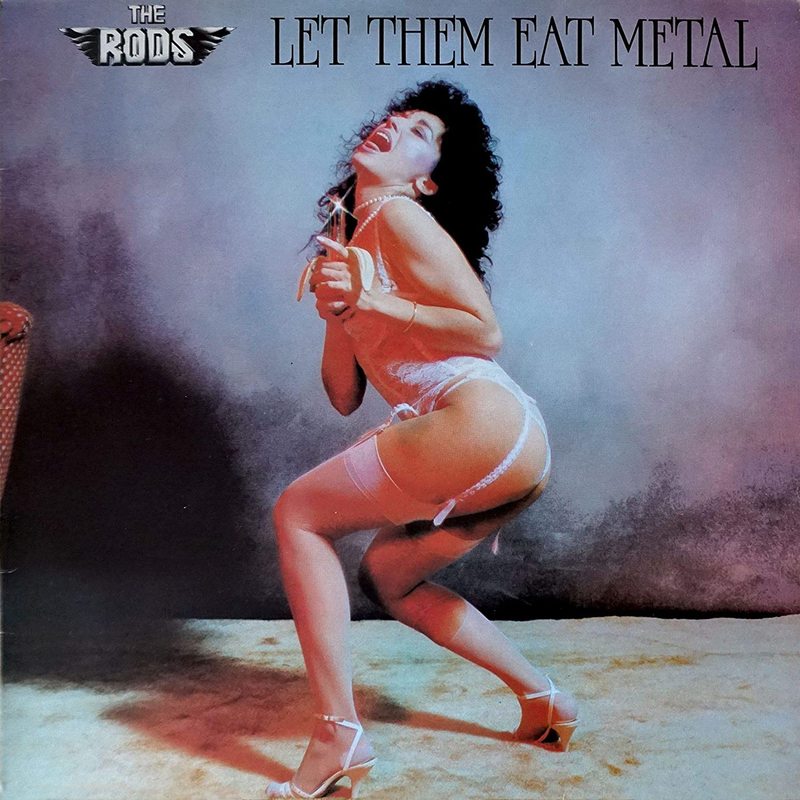 Per 'Let Them Eat Metal' si profilò un cambio di strategia, accasandosi presso la Combat Records: storica etichetta discografica newyorkese specializzata in sonorità punk rock, heavy e thrash metal. Il batterista Carl Cannedy si ritaglierà un ruolo di produttore, riversando la sua esperienza in album epocali per il thrash metal americano: 'Spreading The Disease' degli Anthrax, 'Feel The Fire' degli Overkill oltre a 'Violence & Force' degli Exciter. Per la realizzazione del quarto disco anche i Rods abbozzarono un aggiornamento del suono, più definito meno ruvido ma, soprattutto, con una scrittura attenta ai cori in linea con gli anthem del metal americano del periodo. Nonostante un abito diverso, i Rods non perdono la propria identità e d'intensità, ma il grande limite è rappresentato dallo stile vocale 'volgare' di Feinstein non sempre a suo agio verso la tentata svolta melodica. I brani si fanno ascoltare, 'White Lightning', 'Nuclear Skies', 'Rock Warriors' e 'She's So Tight' non mancano di certo di carisma: provano il colpaccio con 'Bad Blood', che richiama a gran voce 'Hell Bent For Leather' dei Judas Priest. La ristampa contiene quattro tracce bonus: 'You'd Better Run', ripescata dal debutto 'Rock Hard', e 'Life On The Edge' in sintonia con la scrittura di 'Let Them Eat Metal', mentre 'Evil Woman' e 'Too Hot To Stop' sono due estratti live specchio fedele delle performance tout court dei Rods.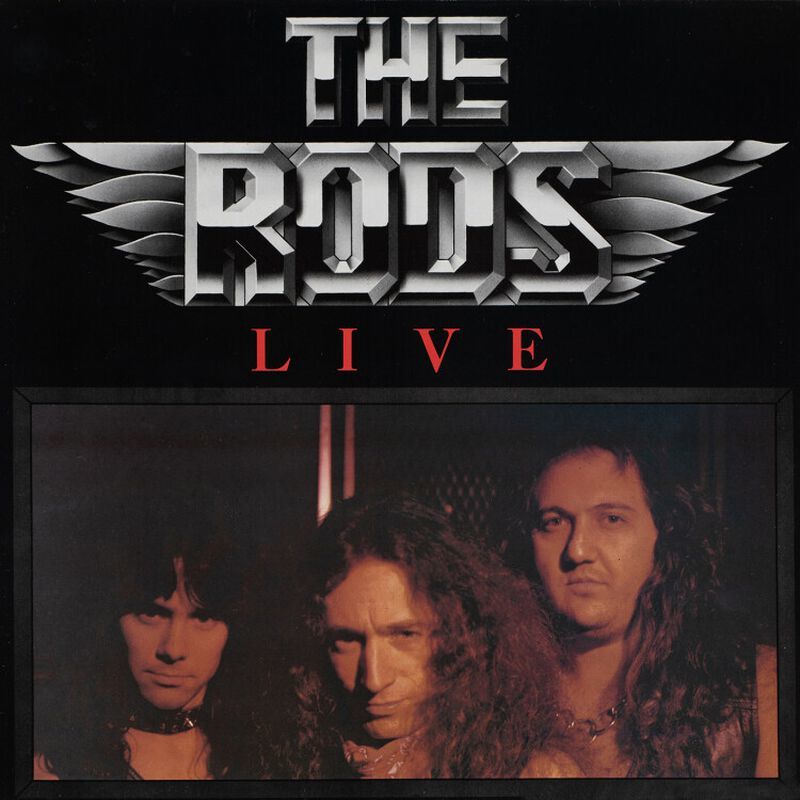 Il live per una band dinamitarda come i Rods rappresenta tutto la loro essenza. Tre strumenti, qualche amplificatore scalcinato sono l'essenziale da cui far scaturire un'intensissima scossa energetica: un'onda sonica sgraziata ma efficace, figlia di un'attitudine che nell'epoca del digitale dove ogni nota suona perfetta è pura utopia. A parte qualche traccia estrapolata dai tre precedenti studio album, 'Live' contiene brani mai pubblicati prima, selezionati per un tour di supporto ai Motorhead realizzato sulla East Coast nel lontano 1983. Un approccio frontale ma genuino, specchio fedele di una band che dava tutta sé stessa davanti al suo pubblico.
P 1983-1984/2020 Rock Candy Records
IN THE RAW
01. Hurricane
02. Can't Get Enough Of The Fun
03. Witches Brew
04. Go For Broke
05. Hot Love
06. Hot City
07. Street Fighter
08. Evil Woman
09. Hold On for Your Life
10. Another Night On The Town
11. In Your Panties bonus track
12. Stay On Top bonus track
13. Nothing Going On In The City live bonus track
14. Whole Lotta Led bonus track
15. End Of The Line bonus track
LET THEAM EAT METAL
01. Let Them Eat Metal
02. White Lightning
03. Nuclear Skies
04. Rock Warrior
05. Bad Blood
06. She's So Tight
07. Got The Fire Burnin'
08. I'm A Rocker
09. She's Such A Bitch
10. You'd Better Run bonus track
11. Life On The Edge bonus track
12. Evil Woman/Popeye's Drum Solo bonus track
13. Too Hot To Stop bonus track
LIVE
01. I Live For Rock 'N' Roll
02. Hellbound
03. Born To Rock
04. The Viper
05. Violation
06. Speed Demon
07. Hurricane
08. Devil's Child
09. Rabid Thunder
10. Cold Sweat And Blood
11. Sit Down Honey bonus track
Line-up:
David 'Rock' Feinstein guitars, lead vocals
Carl Cannedy drums, vocals
Gary Bordonarro bass guitar, vocals
David 'Rock' Feinstein guitars, lead vocals
Carl Cannedy drums, vocals
Gary Bordonarro bass guitar, vocals
Discography
Rock Hard (1979), reissued as The Rods (1981)
Full Throttle (EP) (1981)
Wild Dogs (1982)
In The Raw (1983)
The Rods (Live) (1983)
Let Them Eat Metal (1984)
Hollywood (1986, reissued in 2015)
Heavier Than Thou (1986)
Vengeance (2011)
Brotherhood Of Metal (2019)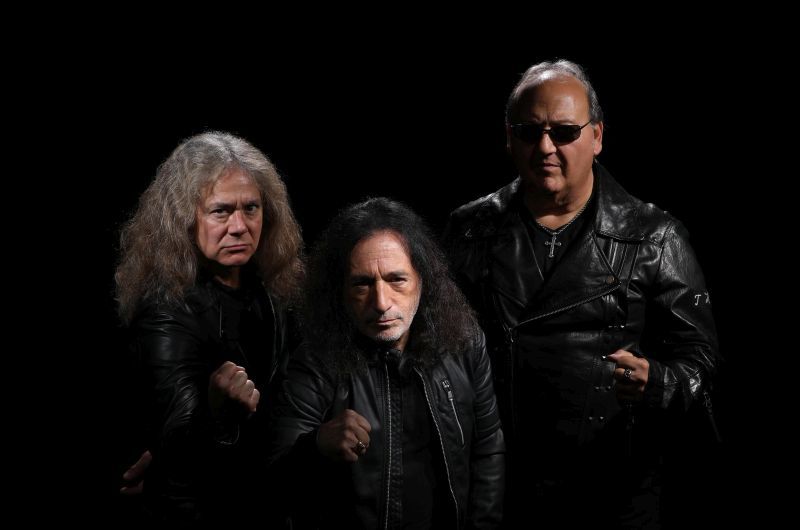 MANY DESKTOP PUBLISHING PACKAGES AND WEB PAGE EDITORS NOW USE
Reviewed by
Admin
on
Jan 6
.
L'Amourita serves up traditional wood-fired Neapolitan-style pizza, brought to your table promptly and without fuss. An ideal neighborhood pizza joint.
Rating: