DREAM THEATER: Distant Memories – Live In London
I Dream Theater celebrano i 20 anni del capolavoro 'Metropolis pt.2 - Scenes From A Memory' con un tour mondiale concluso poco prima della pandemia in cui viene riproposto integralmente (ho avuto la fortuna di assistere alla data romana), e hanno deciso di far uscire questo mastodontico box set (3 cd e 2 dvd) che immortala il concerto londinese allo storico Hammersmith Apollo dello scorso febbraio. Il primo disco raccoglie probabilmente le migliori canzoni della discografia più recente della band newyorkese, tra cui spiccano soprattutto "Untethered Angel" e "A Nightmare To Remember", canzoni che non stonano accanto ai grandi classici. E fin qui tutto bene. I dolori arrivano con il secondo e terzo disco, quelli dove viene suonato l'intero 'Scenes From a Memory' e che evidenziano pregi e difetti caratteristici dei Dream Theater degli ultimi anni: da una parte c'è l'assoluta padronanza strumentale del terzetto Petrucci/Myung/Rudess e l'innegabile bellezza dei dodici pezzi eseguiti in maniera perfetta, dall'altra c'è la prova vocale di James LaBrie appena sufficiente e la mancanza di "tiro live" di Mike Mangini. Purtroppo il singer fatica a cantare come faceva vent'anni fa e il drummer, seppur bravissimo e tecnicamente mostruoso, è ben lontano dalla potenza e dalla personalità che ha Mike Portnoy sul palco. Infine, i brani scelti per l'encore sono quantomeno discutibili: preferire le nuove "At Wit's End" e "Paralyzed" ai grandi classici per chiudere un concerto di questo livello, equivale a tirare una secchiata di acqua gelata al pubblico ancora in estasi dopo l'esecuzione delle magnifiche "Spirit Carries On" e "Finally Free". Questo ennesimo live (è il quinto della loro carriera) non toglie e non aggiunge nulla alla gloriosa carriera di Petrucci e soci, a cui saremo sempre grati per aver modernizzato e riportato in auge un genere (il progressive) che boccheggiava negli anni in cui esordirono. Ma forse i Dream Theater di oggi si sono un po' adagiati, come se non avessero più nulla da dimostrare, e forse più nulla di memorabile da dare. Nonostante questo, trovo giusto celebrare i 20 anni dell'album che, insieme all'iconico 'Images and Words', è il migliore della loro lunga discografia.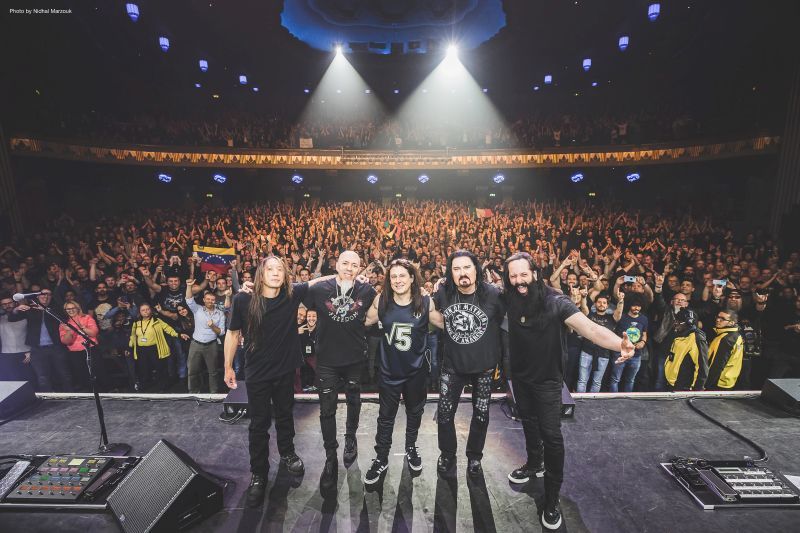 MANY DESKTOP PUBLISHING PACKAGES AND WEB PAGE EDITORS NOW USE
Reviewed by
Admin
on
Jan 6
.
L'Amourita serves up traditional wood-fired Neapolitan-style pizza, brought to your table promptly and without fuss. An ideal neighborhood pizza joint.
Rating: