GIANT: Last Of The Runaways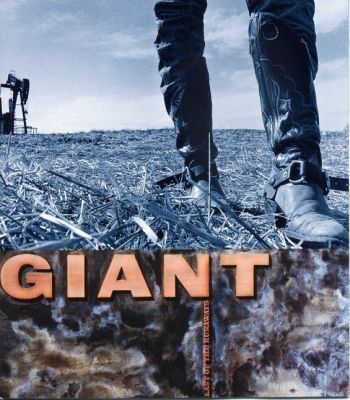 Superbo! Un debutto - 'Last Of The Runaways' - che conquistò (classifica) ed il cuore dei chic rocker. Giganti di nome (si ispirarono al movie che consacrò James Dean nel 'Il Gigante') e di fatto, tanto da meritarsi un posto di riguardo al tavolo tra i Giganti del classic rock radiofonico. Quattro turnisti di prestigio coinvolti in numerosi progetti, come per i Toto ed i Mr. Mister, anche Dann Huff and friends decisero di unire le forze per mettersi in gioco e comporre musica, "…quantomeno decente": così dichiarò Dann Huff. Rocker sopraffini, elegantissimi con un gusto sublime per gli arrangiamenti, i Giant fiorirono nel mezzo di un periodo aureo per le sonorità aor, in bella compagnia dei Damn Yankess, Bad English, Hardline e Firehouse, scalando le classifiche grazie a perle di rara bellezza: 'I'm a Believer', 'Innocent Days' e all'intensa ballata 'I'll See You In My Dreams'. La chiave del successo, oltre ad una scrittura impeccabile e la performance di una band con i controfiocchi, è da iscrivere al contributo certosino di Terry Thomas (voce e chitarra dei grandiosi Charlie), citato da Dann Huff "...a cheap version of Mutt Lang". Thomas, noto anche per le sue collaborazioni con Foreigner, Bad Company, Richard Marx Tommy Shaw e Tesla, è stato l'uomo giusto per la resa ottimale di ogni traccia (killer songs!) ma, soprattutto, per enfatizzare lo spettro melodico dei Giant. Tra le ristampe targate Rock Candy, 'Last Of The Runaways' si merita senz'altro un posto speciale: la resa sonora, nitidissima, è a dir poco spaventosa! Remastered e reloaded di altissima qualità, da godere oggi e domani, esattamente come ieri: album epocale!
P 1989-2020 Rock Candy Records
Tracklist:
01. I'm a Believer
02. Innocent Days
03. I Can't Get Close Enough
04. I'll See You in my Dreams
05. No Way Out
06. Shake Me Up
07. It Takes Two
08. Stranger To Me
09. Hold Back The Night
10. Love Welcome Home
Line-up:
Dann Huff: lead vocals, guitars
Alan Pasqua: keyboards, vocals
David Huff: drums, vocals
Mike Brignardello: bass, vocals
MANY DESKTOP PUBLISHING PACKAGES AND WEB PAGE EDITORS NOW USE
Reviewed by
Admin
on
Jan 6
.
L'Amourita serves up traditional wood-fired Neapolitan-style pizza, brought to your table promptly and without fuss. An ideal neighborhood pizza joint.
Rating: