IF ONLY: Voglia di ristampe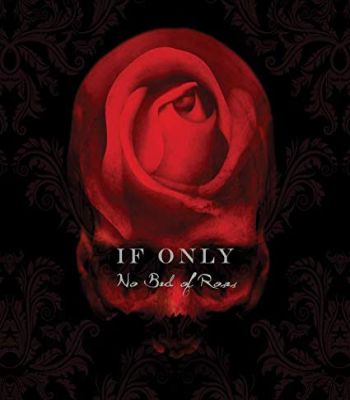 L'attivissima Rock Candy si fa carico l'onere di riesumare 'No Bed Of Roses', dal cassetto dei ricordi personali non riaffiorano istantanee che riguardino gli If Only, originariamente pubblicato fuori tempo massimo per le sonorità street metal che strizzavano l'occhio ai Bon Jovi milionari ed ai Skid Row del debutto. Le note biografiche raccontano di un sestetto inglese che ha dovuto penare parecchio prima di arrivare al fatidico debutto: traguardo ottenuto nel 1992 grazie all'interessamento della label tedesca Long Island. Se Greg Hart (ex Moritz e di nuovo in pista con i Cats In Space) è il perno intorno al quale presero forma gli If Only, l'avvenente leonina Tina Egan ricopriva il ruolo di front woman dietro al microfono: singer molto abile quando chiamata a sfoderare gli artigli (abbinata ad una buona potenza polmonare) nelle tracce più nervose ('Loaded Gun', 'Tumblin' Dice' e 'Rock And A Hard Place'), un po' anonima nei brani più ariosi dall'impronta aor ('If Love Could Last Forever', 'No Bed Of Roses', 'Easy Lay' e 'Ghost Of You'). La ristampa gode di una nuova veste sonora scoppiettante, oltre la presenza di quattro bonus track (con i Bon Jovi sempre nel mirino) con Jackie Bodimead alla voce che non fa rimpiangere la sfortunata Tina.
P 1992-2019 Rock Candy
Tracklist:
01. Loaded Gun
02. Tumblin' Dice
03. If Love Could Last Forever
04. I'm No Angel
05. No Bed Of Roses
06. Easy Lay
07. Rock And A Hard Place
08. Red Hot Heaven
09. Ghost Of You
10. Forever My Love
11. Long Way From Home
12. Man Against The World
13. All Over bonus track
14. Stand Like a Stone bonus track
15. Don't Let Go bonus track
16. Shotdown bonus track
17. Tight Jeans live bonus track
Line-up:
Greg Hart: Electric and acoustic guitars, keyboards, mandolin
Tina Egan: Lead vocals on tracks 1-12 and 17
Judit Armstrong: Keyboards
Ian Edwards: Bass, Keyboards
Nobby Styles: Lead and rhythm guitars
Andy Elphick: Drums, percussion
Jackie Bodimead: Lead vocals on tracks 13-16
Discography:
No Bed Of Roses (1992)
Destiny (2004)
MANY DESKTOP PUBLISHING PACKAGES AND WEB PAGE EDITORS NOW USE
Reviewed by
Admin
on
Jan 6
.
L'Amourita serves up traditional wood-fired Neapolitan-style pizza, brought to your table promptly and without fuss. An ideal neighborhood pizza joint.
Rating: