JON LORD: Voglia di ristampe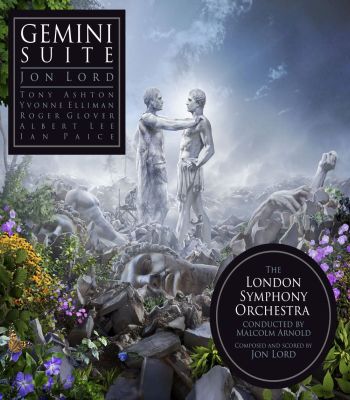 La carriera di Jon Lord misura la grandezza di questo straordinario artista. Tra gli istitutori dell'hard rock con i Deep Purple, dei quali ne è stato il fondatore insieme a Ritchie 'The man in black' Blackmore, nell'immaginario comune colleghiamo la sua figura mentre strapazza il pesante organo Hammond: scomparso il 16 luglio del 2012, riposa lassù nell'élite tra i grandissimi che hanno reso un'inestimabile valore alla musica rock. Il giovane Jon iniziò il suo personale percorso artistico, incoraggiato dal padre (era un sassofonista), prendendo lezioni di piano, appassionandosi a tal punto alla musica classica da diventare un fine compositore. Innovatore per l'uso dell'organo Hammond, utilizzava gli amplificatori per chitarra per sfruttare un'uscita più potente del suono per il suo strumento, è stato un pioniere nel tentativo riuscito di fondere il suono rock con la classica. Emblematico l'album composto ed inciso insieme ai Deep Purple 'Concerto For Group And Orchestra' del 1969, da qui il viatico per proseguire con la sua grande passione per la classica e comporre musica per i suoi progetti personali.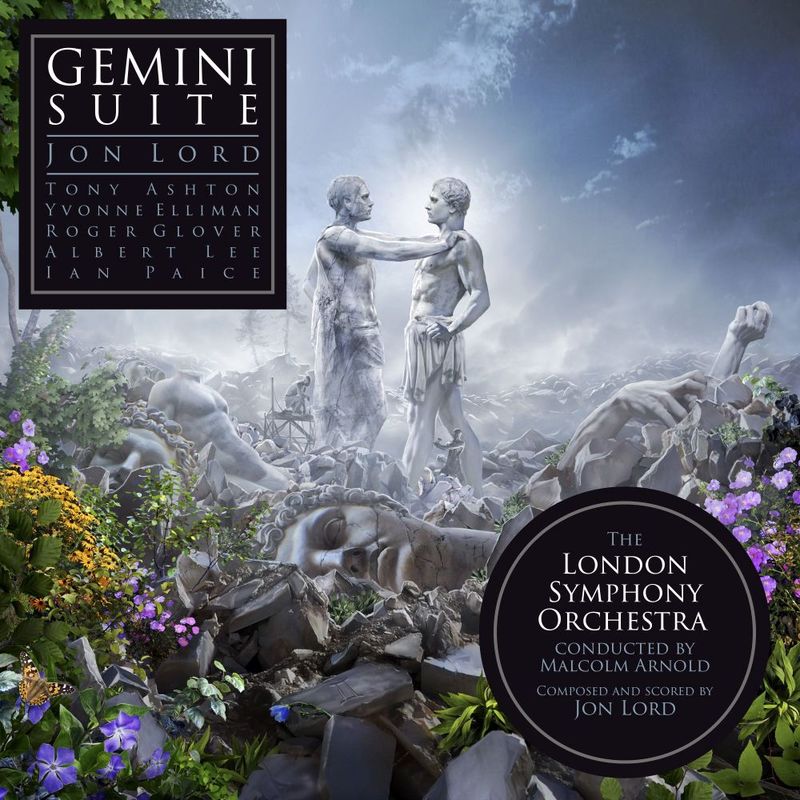 La earMusic rilancia sul mercato tre tra i lavori più significativi firmati da Lord, in formato cd e vinile, in audio remastered con le copertine riviste, iniziando dalla sua prima opera da solista 'Gemini Suite' pubblicata originariamente nel 1970 con il supporto della London Symphonic Orchestra: per l'occasione il restyling sonoro è stato svolto ai leggendari Abbey Road. Sei tracce ispirate dai musicisti che presero parte al progetto dalle forti tinte progressive: dal chitarrista Albert Lee, ai suoi compari nei Purple Ian Paice e Roger Glover, oltrei ai due vocalist Yvonne Elliman e Tony Ashton.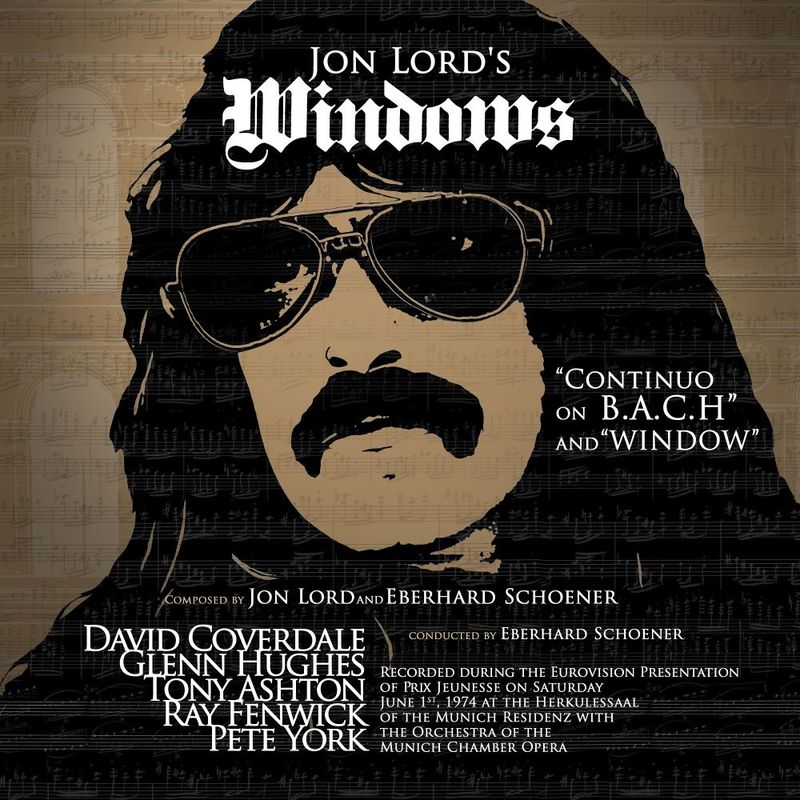 La grande passione per Johann Sebastian Bach sfocia nel live album 'Windows' del 1974, registrato a Monaco di Baviera accompagnati dalla Munich Chamber Opera Orchestra, si ritrovarono sul palco il chitarrista Ray Fenwick, con le voci soliste di Tony Ashton (amico fraterno di Lord), David Coverdale e Glenn Hughes. Le due suite riportano le firme di Jon Lord e del compositore Eberhard Schoener, i quali diedero libero sfogo alla propria creatività per un perfetto mélange musicale tra musica classica potente e solenne, free jazz e rock progressivo.
Si chiude il cerchio delle ristampe con 'Sarabande' del 1976. Lord omaggia nuovamente il grande compositore tedesco J.S. Bach, che si è rivelato così influente sui gusti musicali del tastierista dei Deep Purple, con un lavoro da un punto di vista compositivo (tutte le tracce sono uscite dalla penna di Lord), estremamente, affascinante ed elegante. La musica classica regna ma non mancano incursioni rock, come non segnalare la presenza di Andy Summers (storica chitarra dei Police), mentre ad Eberhard Schoener il compito di dirigere la Philarmonia Hungarica.
P 2019 - earMusic
TRACKLIST:
Gemini Suite
01. Guitar - Soloist: Albert Lee
02. Piano - Soloist: Jon Lord
03. Drums - Soloist: Ian Paice
04. Vocals - Soloist: Yvonne Elliman and Tony Ashton
05. Bass guitar - Soloist: Roger Glover
06. Organ - Soloist: Jon Lord

Windows
01. Continuo On B.A.C.H.
02. Window
03. 1st Movement - Renga
04. 2nd Movement - Gemini
05. 3rd Movement - Alla Marcia: Allegro
Sarabande
01. Fantasia
02. Sarabande
03. Aria
04. Gigue
05. Bourée
06. Pavane
07. Caprice
08. Finale
Discography:
1969 Concerto for Group and Orchestra (with Deep Purple)
1971 The Last Rebel (with Ashton, Gardner & Dyke) – motion picture soundtrack
1972 Gemini Suite
1974 First of the Big Bands (with Tony Ashton)
1974 Windows (with Eberhard Schoener, recorded live)
1976 Sarabande
1982 Before I Forget
1984 Country Diary of an Edwardian Lady (with Alfred Ralston) – TV series soundtrack
1993 Gemini Suite Live (with Deep Purple, recorded live in 1970)
1993 First of the Big Bands - BBC Live in Concert 1974 (with Tony Ashton, recorded live)
1998 Pictured Within
2000 In Concert with The London Symphony Orchestra (with Deep Purple, recorded live)
2003 Jon Lord With Pictures (DVD documentary)
2004 Beyond The Notes
2004 Beyond The Notes Live (DVD, recorded live)
2008 Boom of the Tingling Strings
2008 Durham Concerto
2010 To Notice Such Things
2011 Jon Lord Blues Project Live (recorded live in 2010)
2011 Jon Lord Live (recorded live in 2009)
2012 Concerto for Group and Orchestra (new studio version)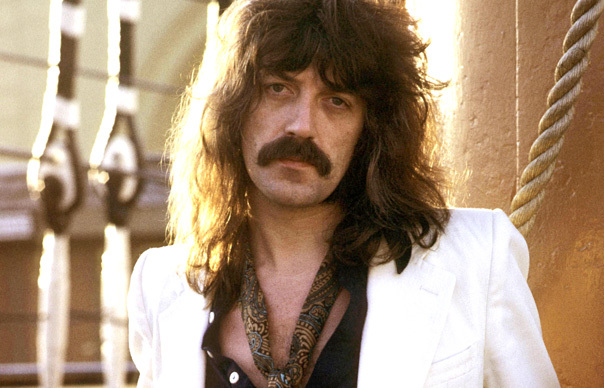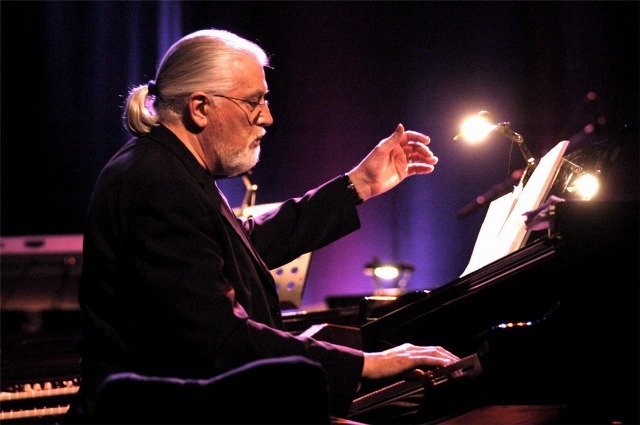 MANY DESKTOP PUBLISHING PACKAGES AND WEB PAGE EDITORS NOW USE
Reviewed by
Admin
on
Jan 6
.
L'Amourita serves up traditional wood-fired Neapolitan-style pizza, brought to your table promptly and without fuss. An ideal neighborhood pizza joint.
Rating: