NIGHT : Voglia di ristampe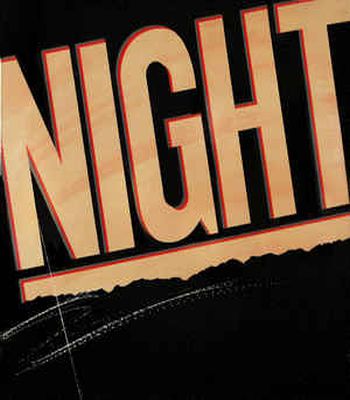 Due voci straordinarie ed un sound meraviglioso, frutto dell'impasto tra vari generi (erano gli anni '70!), per cui era normale passare dal funky al jazz, attraverso il soul ed il blues, il tutto marcato da una forte impronta rock. I Night ruotarono intorno alle figure di Stevie Vann (acquisirà il cognome del marito da sposata Stevie Lange, prima moglie del produttore che muterà le sorti dell'hard rock degli anni '80: Robert John 'Mutt' Lange), e Chris Thompson: è sua la voce per 'Blinded By The Light' (firmata da Bruce Springsteen), il singolo che porterà la Manfred Mann's Earth Band al primo posto della classifica di Billboard. La banda (composta da sei elementi) è originaria dei sobborghi di Londra ma si trasferirà, facendone la propria base, a Los Angeles firmando per la Planet Records di Richard Perry, proprietario dell'etichetta discografica, nonché noto produttore per Rod Steward, Carly Simon, Diana Ross, Neil Diamond e Donna Summer. La collaborazione frutta un primo omonimo disco (era il 1979), che contiene "Hot Summer Nights" e "If You Remember Me", due brani che contribuiranno ad ottenere una certa fama internazionale, oltre a scalare le classifiche americane. 'Night' contiene quel suono in voga nelle stazioni radiofoniche di quel periodo, molto caldo, avvolgente e particolarmente sensuale, con una scrittura variegata e decisamente valida (gli arrangiamenti sono sublimi), dominata da due voci dotatissime: per la sua potenza ed estensione vocale la sig.ra Lange presterà la sua voce alle backing vocal per Def Leppard, Giant, Bryan Adams oltre a svariati artisti di varia estrazione.
---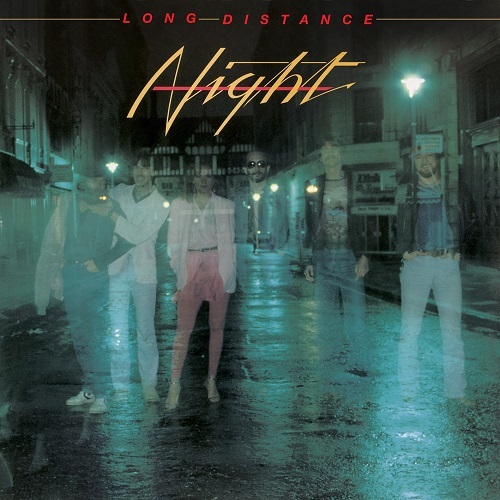 I Night nel giro di un anno pubblicheranno 'Long Distance' che, seppur superiore al debutto, non permetterà al gruppo di raccogliere quanto seminato. Quando emergi in un periodo in cui i Fleetwood Marc, Steely Dan, Three Dog Night, Doobie Brothers ed America, solo per citare alcuni dei campioni che contribuirono a fare la storia delle stazioni radio FM, la competizione è tanta e tale che il grande pubblico non poté fare altro che tributare questi artisti acquistando badilate di dischi. Pubblicato nel 1980, un anno che si rivelò spartiacque tra il suono seventies e le nuove esigenze di mercato imposte dalle stazioni radiofoniche, decretando l'oblio (immeritato) a 'Long Distance'. Il tessuto musicale rimane ancora al decennio appena terminato, ma con un occhio al nuovo suono più rock oriented (Reo Speedwagon e Survivor), con una manciata di canzoni che ancora oggi sono in grado di entusiasmare: per il suo mood notturno "Don't Break My Heart" sembra un estratto dalla sondtrack di 'The Warriors' (cult movie firmato da Walter Hill), mentre il ritmo funky rock di "Callin' Me Back" è di quelli che smuove lo stomaco, oppure "You Cried Wolf" in cui la Lange esprime una potenza vocale a dir poco disarmante. Un ensemble molto competente quello dei Night, autore di due ottimi album da riscoprire e godere, grazie a quel suono affascinante che per gli intenditori rimarrà intramontabile.
Night:
01. Hot Summer Nights
02. Cold Wind Across My Heart
03. If You Gotta Make A Fool Of Somebody
04. Ain't That Peculiar
05. If You Remember Me
06. Come Around (If You Want Me)
07. You Ain't Pretty Enough
08. Shocked
09. Love Message
10. Party Shuffle
Long Distrance:
01. Dr. Rock
02. Don't Break My Heart
03. Love On The Airwaves
04. The Letter
05. Callin' Me Back
06. You Cried Wolf
07. Stealin'
08. Miss You (Like I Do)
09. Day After Day
10. Good To Be Back In Your Arms
Line-up:
Stevie Lange vocals
Chris Thompson guitar, vocals
Robbie McIntosh guitar
Billy Kristian bass
Nicky Hopkins keyboards
Rick Marotta drums
Discography:
1979 - Night (Planet Records)
1980 – Long Distance (Planet Records)
MANY DESKTOP PUBLISHING PACKAGES AND WEB PAGE EDITORS NOW USE
Reviewed by
Admin
on
Jan 6
.
L'Amourita serves up traditional wood-fired Neapolitan-style pizza, brought to your table promptly and without fuss. An ideal neighborhood pizza joint.
Rating: