ONYLY CHILD: Voglia di ristampe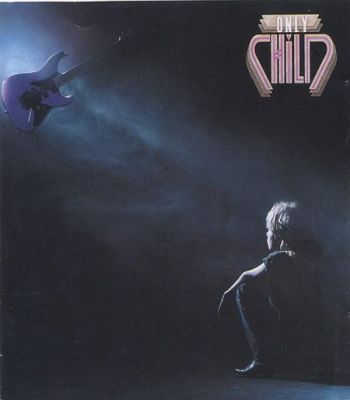 Che annata il 1988! Furono pubblicati titoli pazzeschi ('Operation: Mindcrime', 'Long Cold Winter', 'Odyssey', 'New Jersey', 'Kingdom Come', 'House Of Lords', 'L.A. Guns', 'South Of Heaven' e 'Skyscraper, solo per citare alcuni dei più titolati), tra cui il debutto degli Only Child: sulla storica e prestigiosa rivista inglese Kerrang si aggiudicò il massimo dei voti. Progetto partorito dalla mente fertile di Paul Sabu, che si presenta (elegantemente) come leader della band omonima e non nelle vesti da solista. Un album dalle sonorità AOR a tinte forti, molto rockeggiante grazie al canto passionale di Sabu, sempre grintoso e leonino nel suo approccio canoro. Per appeal ed eleganza ogni canzone scaturita dalla penna di Sabu dovrebbe rientrare nella categoria "a touch of class': se proprio si volesse trovare un piccolo neo, la mancanza di una chitarra solista dal tocco pregevole. Ma è comunque poca cosa, ciò che importa è la bellezza cristallina delle sue composizioni, dall'opener "Just Ask" fino all'ultima traccia "Shoot Heard Around The World". Il restyling sonoro è un bijou (ultra dinamico e nitidissimo), oltre a contenere quattro tracce bonus ("Maybe A Lifetime", "Runnin' On Love", "Young Guns" e "Vice Versa"), stilisticamente affini alla track list, che rappresentano un'occasione ghiotta per non farsi sfuggire questa preziosa ristampa.
P 1998-2020 Rock Candy Records
Tracklist:
01. Just Ask
02. Always
03. I Wanna Touch
04. I Remember The Night
05. Love To The Limit
06. I Believe In You
07. Save a Place In Your Heart
08. Rebel Eyes
09. Scream Until You Like It
10. Shot Heard Around The World
11. Maybe A Lifetime bonus track
12. Runnin' On Love bonus track
13. Young Guns bonus track
14. Vice Versa bonus track
Line-up:
Paul Sabu: lead vocals and guitar
Charles Esposito: drums
Murrill Maglio: bass and vocals
Tommy Rude: keyboards and vocals
MANY DESKTOP PUBLISHING PACKAGES AND WEB PAGE EDITORS NOW USE
Reviewed by
Admin
on
Jan 6
.
L'Amourita serves up traditional wood-fired Neapolitan-style pizza, brought to your table promptly and without fuss. An ideal neighborhood pizza joint.
Rating: