DIO: la BMG ristampa gli ultimi quattro album
BMG e Niji Entertainment Group Inc. sono orgogliose di annunciare una collaborazione in merito alle ristampe degli album dei DIO, la band del defunto cantante Ronnie James Dio (ex-Black Sabbat, ex-Rainbow) del periodo 1996-2004: "Angry Machines" (1996), "Magica" (2000), "Killing The Dragon" (2002) e "Master Of The Moon" (2004). Tutti gli album sono stati rimasterizzati dal collaboratore di lunga data Wyn Davis, contengono alcuni brani inediti sia in studio che live e saranno disponibili dal 21 febbraio 2020.

Le ristampe in formato vinile contengono la tracklist originale e sono disponibili con stampa lenticolare limitata alla prima stampa. Come bonus speciale la versione 2LP di "Magica" contiene un 7" con il singolo di "Electra", l'unico brano completo originariamente composto per l'album "Magica 2".

Le versioni CD di ciascun album sono fuori stampa da lungo tempo. Le nuove ristampe sono disponibili in edizione deluxe mediabook con un disco bonus di materiale inedito. Oltre alle versioni in studio di "Electra" (contenuta nell'album "Magica") e "Prisoner Of Paradise"(contenuta nell'album "Master Of The Moon") ogni disco bonus contiene rare tracce live registrate noi corrispettivi tour.

Tutte le tracce bonus sono disponibili anche nei formati digitali. Di seguito quattro brani live inediti della carriera dei leggendari DIO:

"Man On The Silver Mountain" – Recorded Live on the Angry Machines Tour
"Lord Of the Last Day" – Recorded Live on The Magica Tour
"Holy Diver" – Recorded Live on the Killing The Dragon Tour
"Heaven and Hell" – Recorded Live on the Master Of The Moon Tour

Il commento di Wendy Dio: "Sono veramente orgogliosa di lavorare con BMG, un'etichetta che ha ancora la passione per il rock. Pubblicheranno l'intero catalogo di DIO con interessantissime sorprese".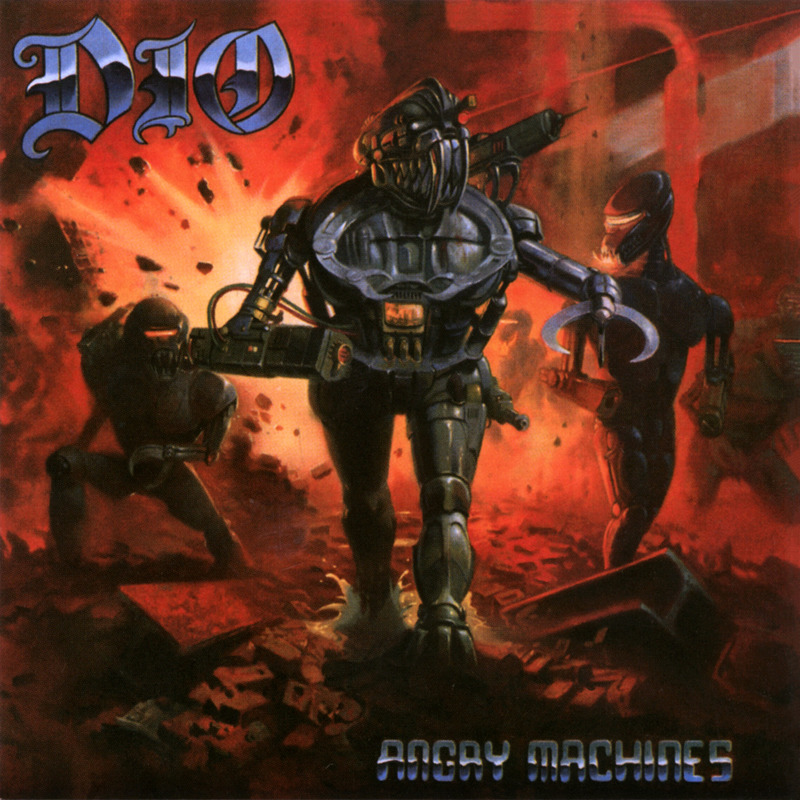 Angry Machines
Pubblicato nel 1996.
Ronnie James Dio (voce), Tracy G (chitarre), Jeff Pilson (basso), Vinny Appice (batteria) & Scott Warren (tastiere).
Il CD bonus contiene 12 brani registrati durante l'Angry Machines tour del 1997.

Disc 1 & LP Tracklist
1. Institutional Man
2.Don't Tell The Kids
3. Black
4. Hunter Of The Heart
5. Stay Out Of My Mind
6. Big Sister
7. Double Monday
8. Golden Rules
9. Dying In America
10.This Is Your Life

Disc 2 – BONUS / LIVE on Angry Machines Tour 1997
1. Jesus Mary and The Holy Ghost – Straight Through The Heart
2. Don't Talk To Strangers
3. Double Monday
4. Hunter Of The Heart
5. Holy Diver
6. Heaven and Hell
7. Long Live Rock and Roll
8. Man On The Silver Mountain
9. Rainbow In The Dark
10.The Last In Line
11. The Mob Rules
12. We Rock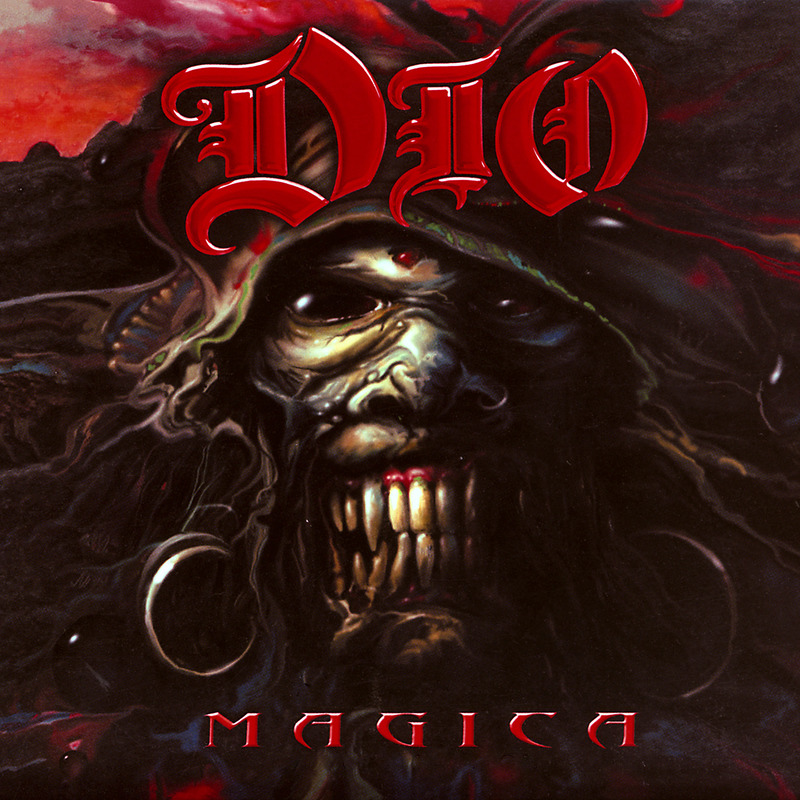 Magica
Pubblicato nel 2000.
Ronnie James Dio (voce), Craig Goldy (chitarre), Jimmy Bain (basso), Simon Wright (batteria).
Il cd bonus contiene 10 brani registrati durante il tour di Magica del 2001.

Disc 1 & LP 1 Tracklist (LP 2 includes Magica Story + bonus 7")
1. Discovery
2. Magica Theme
3. Lord Of The Last Day
4. Fever Dreams
5. Turn To Stone
6. Feed My Head
7. Eriel
8. Chalis
9. As Long As It's Not About Love
10. Losing My Insanity
11. Otherworld
12. Magica (Reprise)
13. Lord Of the Last Day (Reprise)

Disc 2 – BONUS / Live on Magica Tour 2001
1. Discovery
2. Magica
3. Lord Of The Last Day
4. Fever Dreams
5. Eriel
6. Chalis
7. Losing My Insanity
8. Otherworld
9. Electra – Studio Track
10. Magica Story – Studio/Spoken Word 18:26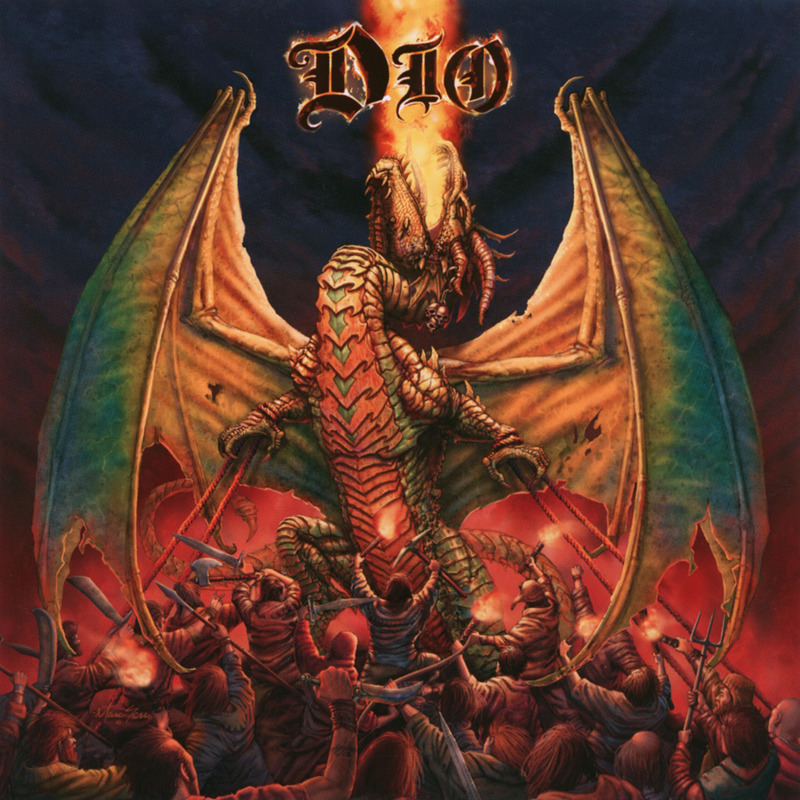 Killing The Dragon
Pubblicato nel 2002.
Ronnie James Dio (voce), Doug Aldrich (chitarre), Jimmy Bain (basso), Simon Wright (batteria).
Il CD bonus contiene 6 brani registrati durante il tour di Killing The Dragon del 2002/2003.

Disc 1 & LP Tracklist
1. Killing The Dragon
2. Along Comes A Spider
3. Scream
4. Better In The Dark
5. Rock and Roll
6. Push
7. Guilty
8. Throw Away Children
9. Before The Fall
10. Cold Feet

Disc 2 – BONUS / LIVE on Killing The Dragon Tour 2002/2003
1. Holy Diver
2. Heaven and Hell
3. Rock and Roll
4. I Speed At Night
5. Killing The Dragon
6. Stand Up And Shout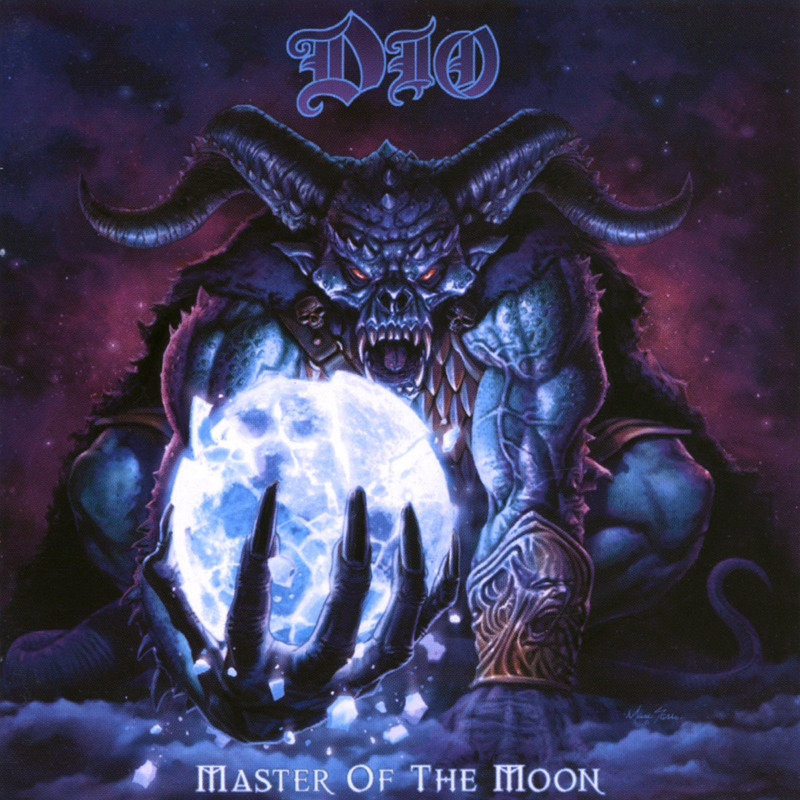 Master Of The Moon
Pubblicato originariamente nel 2004.
Ronnie James Dio (voce), Craig Goldy (chitarre), Jeff Pilson (basso), Simon Wright (batteria).
Il CD bonus contiene 5 brani registrati durante il tour di Master Of The Moon del 2004/2005.

Disc 1 & LP Tracklist
1. One More For The Road
2. Master Of The Moon
3. The End Of The World
4. Shivers
5. The Man Who Would Be King
6. The Eyes
7. Living The Lie
8. I Am
9. Death By Love
10. In Dreams

Disc 2 – Bonus / Live on Master Of The Moon Tour 2004/2005
1. Heaven and Hell
2. Rainbow In The Dark
3.Rock and Roll Children
4. The Eyes
5. Prisoner Of Paradise – Studio Track