TERENCE BOYLAN : Terence Boylan/Suzy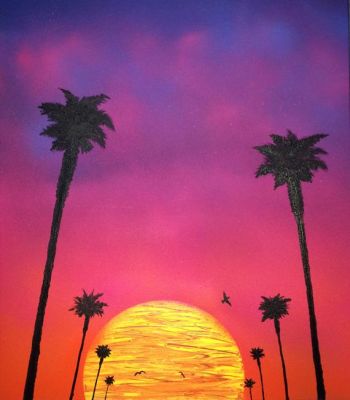 Terence Boylan (Buffalo NY, classe 1947) esordisce nel 1969 con 'Alias Boona' (soprannome) con un acerbo album folk/country. La prima traccia "Subterranean Homesick" manifesta la dote interpretativa e di sfida del compositore audace nel rimaneggiare completamente le note di Bob Dylan (nel '62 lo stesso Dylan lo incoraggia ad intraprendere la carriera da musicista solista). Ne stravolge la composizione: da un boogie/rap/rock, a soft ballad, con un sound fa presagire la sua dote di "cantastorie yacht rock". Album interamente scritto dai fratelli Boylan (Terence e John) e suonato dai "compagni di college" Donald Fagen e Walter Becker, pre-Steely Dan (1972 – 'Can'T Buy A Thrill'). Il promettente Bard College sfornava giovani promesse in più attività culturali. Lì si diploma anche il fratello John, poi noto produttore discografico e cinematografico americano. Sue sono le produzioni di Boston, Little River Band, REO Speedwagon, The Charlie Daniel Band e Trillion. Meticolosità e ricerca del suono puro e sofisticato sono l'impronta del DNA della famiglia Boylan. Unica e originale, la voce di Terence, dalla poca estensione, bassa, lineare, ma dall'essenza raffinata, vellutata, inossidabile, quasi eterea, in grado di resistere nel tempo e a qualsiasi condizione. La sua cifra stilistica si vanta di un disegno melodico sovrapposto a quello principale, di armonie da canto e controcanto, di assoli centellinati, ma d'impatto; musica intima con calde intuizioni da costa orientale. Dote che se viene espressa con una line-up prosperosa dai musicisti più ricercati e capaci del tempo, sfocia in un prodotto discografico di alto livello.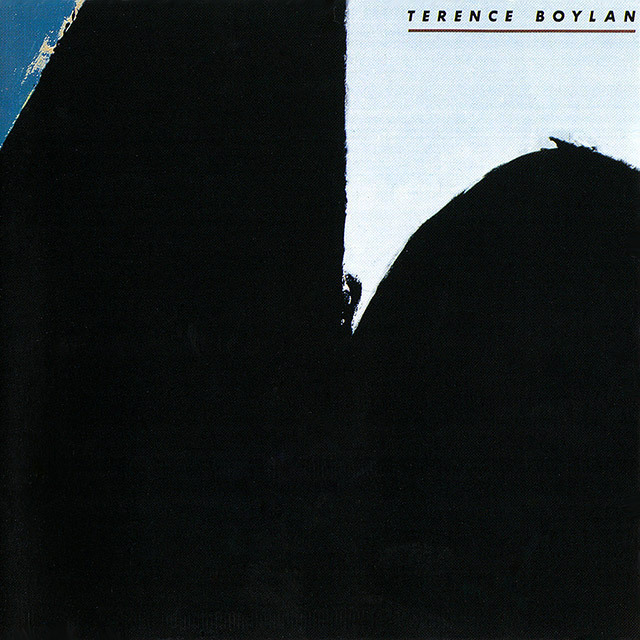 Con o senza equipaggio mi accingo all'ascolto. Si parte con l'imperturbabile "Don't Hang Up Those Dancing Shoes", piano sciccoso di Donald Fagen (Steely Dan), percussioni dal sapore sfumato e tropicale di Victor Feldman (Rhythm Heritage, Poco, Steely Dan, Thomas Jefferson Kaye) e armonie vocali di Timothy Schmit (Poco, Eagles, Steely Dan, Thomas Jefferson Kaye); traccia che dimostra l'attitudine di Boylan a mantenere uno stato di calma composta. "Shake It" è benessere musicale garantito dalle corde (chitarra acustica che armonizza, chitarra elettrica che graffia) e dai tasti di organo/piano Fender Rhodes. Il ritmo sembra un metronomo che ha trovato pace. Da navigante mi gusto anch'io quel senso di serenità trasmesso con "The War Was Over". Non inutile svelare chi partecipa e concorre nel creare un'integra atmosfera west coast: alla morbida batteria Jeff Porcaro (Steely Dan, Toto), al piano Jai Winding (Dane Donohue, tra l'altro prodotto da Terence Boylan), alla chitarra elettrica Steve Lukather (Toto), musicisti inseguiti da Boylan con i suoi arpeggi acustici. Nessun turbamento. Non abbandonare lo yacht. Si procede a vele spiegate con 'Shame' (in balia del piano di Fagen); ad ovest (orecchio sinistro) giunge in punta di piedi la chitarra acustica di Boylan; la sua voce è perfettamente impostata a qualsiasi coordinata geografica, ed i cori mi spingono a pensare che non sono da sola, incredibile femminilità nel controcanto di Schmit. Smooth jazz con "Hei Papa", un interludio strumentale di sassofono si sgancia dal ritmo funky, quasi disco del ritornello, in una melodia prettamente guidata dal piano e dal basso. In "Where Are You Hiding?" la "session Boylan Band" anticipa i successivi richiami ai riff d'impatto di Eric Clapton ("Keep on Growing" di Derek & Dominos), ed è un tuffo in un soft rock! Bellissima. Assenza di piano, tre batteristi (Jeff Porcaro, Mickey McGee e Terence Boylan) e tre chitarristi (Ben Benay, Dean Parks, Terence Boylan), con suoni su più livelli e intrecci vocali tra Dodie Petit e Don Henley (Eagles). In "Trains" fa breccia l'effetto morbido della batteria di Jim Gordon (Derek & The Dominos, Steely Dan, Thomas Jefferson Kaye), nel frattempo Terence Boylan, musicista interscambiabile, riprende la sua sei corde acustica. Con o senza equipaggio, non lasciatele passare inascoltate queste tracce! Garantito l'effetto di resa: lasciarsi alle spalle la vita frenetica che quotidianamente incatena.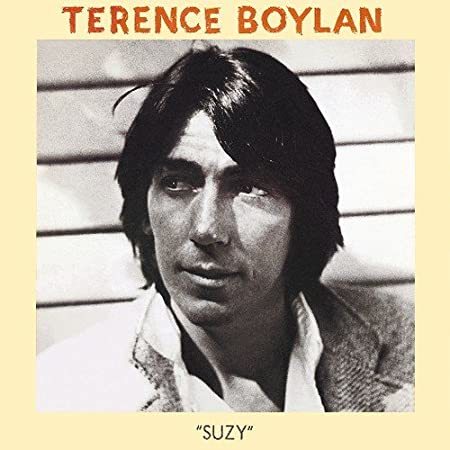 Dopo tre anni, sempre con la Asylum Records, pubblica 'Suzy', il terzo e ultimo album in studio, un buon prodotto stile Boylan, con le citazioni elettriche di "Shake Your Fiorucci" (a voi il compito di scoprirle) ed un attitudine scimmiottante new wave; un lavoro di "perfect pop", dove la quotazione delle composizioni sale negli arrangiamenti yacht/smoot jazz della squadra in esecuzione ("Did She Finally Get To You"). Della "vecchia rosa" restano le armonie vocali di Schmit ed Henley, la batteria di Jim Gordon e le note di piano di Victor Feldman/Jai Winding. Cambiano i giocatori, il livello dei session man è sempre alto; compaiono con la "seconda divisa" nomi come Jai Graydon, Jeff Baxter e Donald Felder (alle chitarre) e nuovi contributi di strumenti ad archi ("Ice And Snow") raffinano. Il secondo progetto Boylan sembra proprio, decantare le doti della squadra con "la prima divisa da gioco", non a caso alcuni di loro, avevano già giocato nel 1977 con gli Steely Dan nel sesto album 'Aja'. Colori ufficiali vincenti sono il sound californiano e sofisticati jazzismi. Dicono che nel jazz l'attimo sia tutto, quindi provate ad abbandonare il vosto "ora" a "Miso Soup" che, sarcasticamente, inizia come un jingle pubblicitario per fluire poi in un'improvvisazione evasiva alla realtà.
P 1977/1980 Asylum Records
Tracklist 'Terence Boylan' (1977)
Don't Hang Up Those Dancing Shoes
Shake It
Sundown Of Fools
The War Was Over
Shame
Hey Papa
Where Are You Hiding?
Rain King
Trains
Line-Up 'Terence Boylan'
Vocals – Terence Boylan
Harmony Vocals – Timothy Schmit (1,2,3,4,5,6,8,9), T. Boylan (6), Dodie Petit (7), Don Henley (7), Tom Kelly (9)
Bass – Chuck Rainey (1,5), David Jackson (2,3,9), Bob Glaub (4), Leland Sklar (6), Wilton Felder (7), Max Bennett (8)
Drums – Jim Gordon (1,3,5,9), Jeff Porcaro (4,7), Mickey McGee (2,7), John Guerin (8), T. Boylan (7)
Electric Piano (Rhodes) – Victor Feldman (1,5,8), T. Boylan (2)
Piano – Donald Fagen (1,5), David Paich (3,9), Jai Winding (4,6)
Organ – Al Kooper (2), Jai Winding (4)
Guitar – Dean Parks (1,3,5,7), Terence Boylan (1,2,7,8,9), Dean Parks (3,5,7), Steve Lukather (4,6), Ben Benay (7,8), Don Evans (2)
Tuba, Soloist – David Jackson (4)
Saxophone – John Klemmer (8)
Tracklist 'Suzy' (1980)
Suzy
Shake Your Fiorucci
College Life
Dump It In The River
$50 An Hour
Roll Your Own
Did She Finally Get To You
Tell Me
Ice And Snow
Going Home
End Of The World
Miso Soup
Line-Up 'Suzy'
Vocals – Terence Boylan
Drums – Denni Whitted (1,2,4,5), Ed Greene (3), Jim Gordon (6,7,8,10), Russ Kunkel (9), David Kemper (12)
Guitars – W. McFarlane (1,2,3,4,5,6,7), T. Boylan (3,10,11), J. Graydon (7), Jeff Baxter (8), L. Carlton (8), B. Benay (9,10), D. Felder (10)
Bass – John Holbrook (2,4,5), Michael Porcaro (3,6,7,8,9,10,11,12)
Piano – Jay Winding (3,6,7,9,10), Paul Harris (2)
Electric Piano – Paul Harris (6,7,9,12), Michael Omartian (11), Victor Feldman (10), Jai Winding (10), Chevy Chase (12)
Harmony Vocals – Timothy Schmit (6,7,10), Don Henley (7), Tom Kelly (7,9)
Backing Vocals – Terence Boylan (3), Timothy Schmit (3), Alma Boylan (12), Miranda McGrath (12)
Congas, Vibraphone, Shaker – Victor Feldman (7,8)
Viola – Barbara Thomason (9)
Violin – Arnold Belnick (9), Don Palmer (9), Illke Talvi (9), Joy Lyle (9)
Saxophone, Flute – Gary Foster (12)
Percussion: Emil Richards (12)
Soloist: Chevy Chase (12)
MANY DESKTOP PUBLISHING PACKAGES AND WEB PAGE EDITORS NOW USE
Reviewed by
Admin
on
Jan 6
.
L'Amourita serves up traditional wood-fired Neapolitan-style pizza, brought to your table promptly and without fuss. An ideal neighborhood pizza joint.
Rating: