LEGS DIAMOND: Voglia di ristampe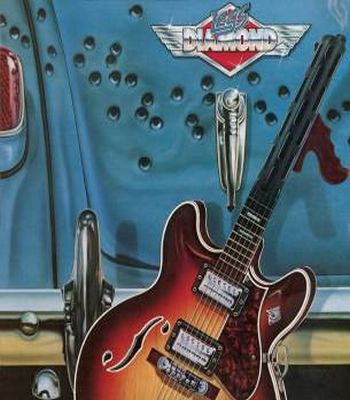 Strana la vita. Da un giorno all'altro ti ritrovi catapultato sopra al carrozzone del tour di 'Rock And Roll Over' (1976) al seguito dei Kiss, senza nemmeno aver inciso un solo album, grazie all'occhio lungo (come la sua celebre lingua…) di un Gene Simmons basito della forza sprigionata dai Legs Diamond durante una semplice prova. I Deep Purple, non da meno, fecero da intermediari con la Mercury Rec. fino alla stipula del contratto che si concretizzò con il debutto del 1977 prodotto da Derek Lawrence (Deep Purple, Wishbone Ash). Con tali referenze il futuro sembrava radioso, ma la fortuna non ha mai arriso al quintetto californiano, che nella sua lunga carriera non ha raccolto in proporzione a quanto seminato in termini di talento. Coriacei è l'aggettivo che meglio li rappresenta, con quel loro suono figlio dell'hard rock inglese esportato da Blackmore e compari, non a caso i Legs Diamond furono battezzati i Deep Purple americani per gli intrecci tra chitarra e tastiere.
Portabandiera di un suono evoluto attraverso Montrose ed Aerosmith, fino alla trovata quadratura finale che ha reso il gruppo americano, autore di infuocate e memorabili performance live, una leggenda. Precursori di una scena musicale che nell'arco di pochi anni avrebbe dettato legge, ai Legs Diamond si può imputare di essere rimasti ancorati ad un suono figlio dei seventies, mentre la scena californiana avrebbe eruttato un turbinio di sonorità e stili: dai Van Halen passando per i Motley Crue fino ai Dokken, lasciando al palo Sanford e compagni. Oggi arrivano sul mercato le nuove edizioni dei primi tre storici lavori, grazie alle ristampe della Rock Candy con il sonoro rivisto in qualità remastered, arricchite inoltre da una vagonata di bonus track di ottimo spessore.
Da 'Legs Diamond' emersero non pochi punti di contatto con gli Angel di Frank Dimino, grazie all'approccio melodico ed armonico di Sanford a supporto di un suono controllato, che lasciava ampio spazio ai tasti d'avorio ("Can't Find Love" e "It's Not The Music" e "Rock And Roll Man"), con qualche sfumatura progressive ("Rat Race"). L'anno successivo irrompe 'A Diamond ….' per ribadire il loro attaccamento verso l'hard rock inglese quello più arrembante, figlio anche di una scrittura migliorata ma, soprattutto, finalizzata a catturare un'audience più ampia. La title-track, "Woman", "I Think I Got It", "Evil" e "Flyin' Too High" sono solo alcuni dei momenti topici di un platter destinato a lasciare il segno nella carriera dei Legs Diamond.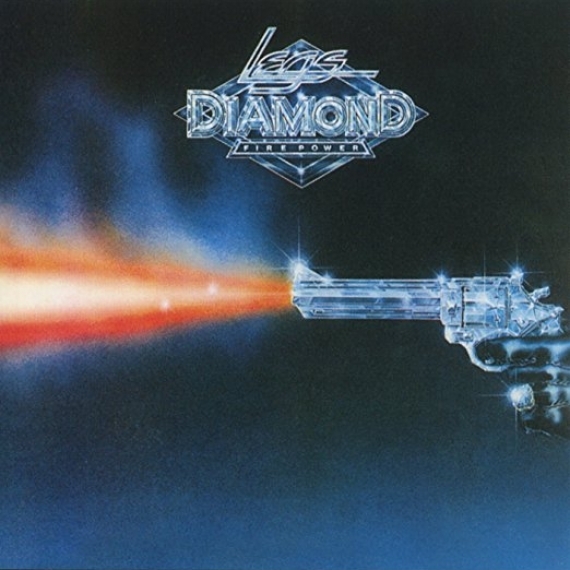 Con 'Fire Power' il gruppo losangelino saluta gli anni '70 con un lavoro maturo, curatissimo negli arrangiamenti (spettacolari le tastiere di Mike Prince) che non mostra solo i muscoli ma anche una notevole capacità compositiva che, per eleganza e spessore deve, nuovamente, molto agli Angel: "Underworld King", "More Than Meets The Eye", "Help Wanted", "Come With Me", "Tragedy" e "Man At The Top" sono ancora oggi perle di rara bellezza, confinate in uno degli album hard rock americani più belli di sempre.
Legs Diamond
CD1
01. It's Not The Music
02. Stage Fright
03. Satin Peacock
04. Rock And Roll Man
05. Deadly Dancer
06. Rat Race
07. Can't Find Love
CD 2 bonus tracks
08. Come With Me
09. Rat Race
10. Thrill Seeker
11. High School Queen
12. Not Yours Not Mine
13. Deadly Dancer
14. One Way Ticket
15. Avalanche
16. Traces
17. Street Runner
18. Closer
19. Food For Thought
A Diamond Is A Hard Rock
01. Diamond Is A Hard Rock
02. Waiting
03. Long Shot
04. Woman
05. Jailbait
06. I Think I Got It
07. Evil
08. Live A Little
09. Flying Too High
10. High School Queen bonus track
11. Teaser bonus track
12. It Takes More Soul (To Rock And Roll) bonus track
13. Stumble bonus track
14. Showtime In Chicago bonus track
15. Evil bonus track
Fire Power
01. Underworld King
02. More Than Meets The Eye
03. You've Lost That Loving Feelin'
04. Remember My Name
05. Chicago
06. Midnight Lady
07. Help Wanted
08. Come With Me
09. Tragedy
10. Man At The Top
Line-Up
Rick Sanford Vocals, Percussion, Flute
Michael Diamond Bass
Roger Romeo Lead Guitar
Mike Prince Keyboards, Rhythm Guitar
Jeff Poole Drums, Percussion

Discography
1977 Legs Diamond
1978 A Diamond Is A Hard Rock
1979 Fire Power
1985 Out On Bail
1986 Land Of The Gun
1990 Town Bad Girl
1993 The Wish
1999 Uncut Diamond
2006 Diamonds Are Forever
MANY DESKTOP PUBLISHING PACKAGES AND WEB PAGE EDITORS NOW USE
Reviewed by
Admin
on
Jan 6
.
L'Amourita serves up traditional wood-fired Neapolitan-style pizza, brought to your table promptly and without fuss. An ideal neighborhood pizza joint.
Rating: