STEVE JONES: Voglia di ristampe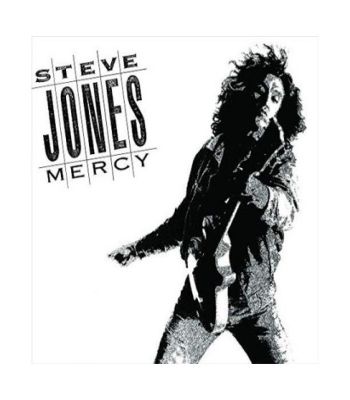 Un breve ripasso di storia per i più giovani è doveroso quando si parla di Steve Jones. L'ex Sex Pistols è uno di quei pochi musicisti che ha saputo sedersi allo stesso tavolo del diavolo dettando le leggi del rock'n'roll. È stata la sua chitarra, tra il '75 ed il '77, a segnare l'epoca punk con inni generazionali ("God Save The Queen", "Anarchy In The UK", "Pretty Vacant" ed "Holidays In The Sun"), che hanno influenzato la cultura sociale giovanile per gli anni a seguire. Scemato l'urgano scatenato dai Sex Pistols, Jones fece poco o nulla, se non infilarsi nel tunnel della droga, ed è grazie alla musica se ha trovato lo stimolo per ripulirsi e la verve per registrare il suo primo lavoro da solista dal titolo emblematico 'Mercy'. Lo stile rispecchia fedelmente il periodo pop/rock di metà anni '80, con i suoni definiti e la voce molto educata, ma profonda (alla Charlie Sexton e Julian Cope), mentre nei brani più bluesy il tocco di classe sul manico di chitarra è rimasto immutato. A 32 anni dalla sua pubblicazione non rimane molto di 'Mercy', se non la title-track per il clima dal cocktail preserale, il resto non suscita molte emozioni, ma soprattutto non rappresenta l'animo tormentato di un rocker come Jones che se n'è sempre sbattuto di rispettare le regole.
---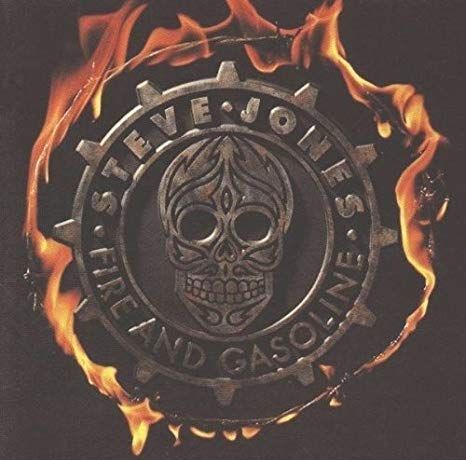 Di tutt'altra pasta 'Fire And Gasoline', fortemente ispirato dall'esuberante ritorno delle sonorità rock, ci consegna un Jones in un buonissimo stato di forma, e decisamente a suo agio, alle prese con uno stile che di fatto ha influenzato le nuove leve dello street rock. Alle registrazioni presero parte Mickey Curry (storico batterista nella band di Bryan Adams e poi nei The Cult), oltre alle due colonne dei The Cult, Billy Duffy e Ian Astbury. Come spargere benzina sul fuoco, la chitarra di Jones sprigiona riff rabbiosi, assemblando un album cazzuto, fresco di energia e rock'n'roll adrenalinico alla Guns N'Roses, L.A. Guns e compagnia bella. 'Fire And Gasoline' è da avere nella propria collezione nella versione remastered della Rock Candy, come al solito rappresenta una garanzia in termine di suono, per le undici tracce graffianti di sincero rock'n'roll alle quali fa eco anche la scorbutica versione di "Suffragette City" del Duca Bianco (David Bowie).
A cura di Stefano Giacometti - P 1987/1989-2019 Rock Candy Records
Mercy
01. Mercy
02. Give It Up
03. That's Enough
04. Raining In My Heart
05. With You Or Without You
06. Pleasure And Pain
07. Pretty Baby
08. Drugs Suck
09. Through The Night
10. Love Letters
Fire And Gasoline
01. Freedom Fighter
02. We're No Saints
03. God in Louisiana
04. Fire and Gasoline
05. Hold On
06. Trouble Maker
07. I Did U No Wrong
08. Get Ready
09. Gimme Love
10. Wild Wheels
11. Leave Your Shoes On
12. Suffragette City
Line-up 'Mercy'
Steve Jones guitar, vocals, bass
Mickey Curry drums
Jim Keltner drums
Bob Rose keyboards
Kevin Savigar keyboards
Line-up 'Fire And Gasoline'
Steve Jones lead and backing vocals, guitars
Terry Nails bass, backing vocals
Mickey Curry drums
Ian Astbury tambourine, backing vocals
Billy Duffy guitar solo on 'Get Ready'
MANY DESKTOP PUBLISHING PACKAGES AND WEB PAGE EDITORS NOW USE
Reviewed by
Admin
on
Jan 6
.
L'Amourita serves up traditional wood-fired Neapolitan-style pizza, brought to your table promptly and without fuss. An ideal neighborhood pizza joint.
Rating: