EUROPE: Out Of This World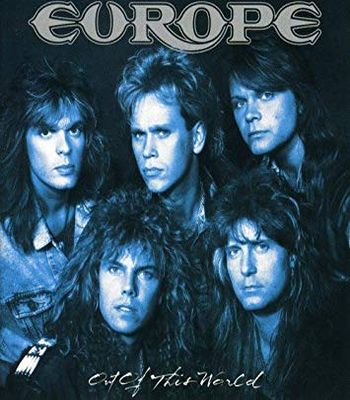 Sono stati incisi tanti grandi dischi, innumerevoli top album, lavori che indiscutibilmente hanno fatto la storia e/o influenzato le generazioni successive che hanno ricevuto entusiastiche, ma quanto classiche recensioni. Considerato che si tratta dei "biggest records", (biggest perchè "grande" in tutti i sensi), abbiamo pensato bene di dare loro la giusta visibilità e la dovuta dimensione con speciali che provano a scavare in fondo fin dentro le viscere dei contenuti degli album.
L'obiettivo quasi impossibile era bissare il successo planetario di 'The Final Countdown', e conti alla mano 'Out Of This World' si è assestato lontano dal suo precedente multi seller, ma cosa più importante ha sancito la crescita artistica dei cinque svedesi. Elaborato l'inaspettato split di John Norum, sostituito egregiamente dall'ex Easy Action Kee Marcello, gli Europe confezionarono un album in bilico tra le sonorità AOR e l'hard rock che ha contribuito alla loro crescita personale (UFO, Deep Purple e Thin Lizzy), e nonostante il pesante taglio easy listening imposto da Ron Nevison (UFO, Thin Lizzy, Heart, MSG, Survivor e molti altri grandi del panorama rock mondiale), emerge prepotente il background musicale dei nostri, oltre alla passione per le sonorità seventies e per l'hard rock inglese in particolare. Grazie alla versione della Rock Candy (remastered e reloaded), 'Out Of This World' recupera la sua forgia, oltre alla sua innata eleganza, costruita intorno ad una track list bilanciata da brani dal forte appeal commerciale: un rock sound educato da melodie zuccherose e sdolcinate romantiche canzoni per cuori teneri.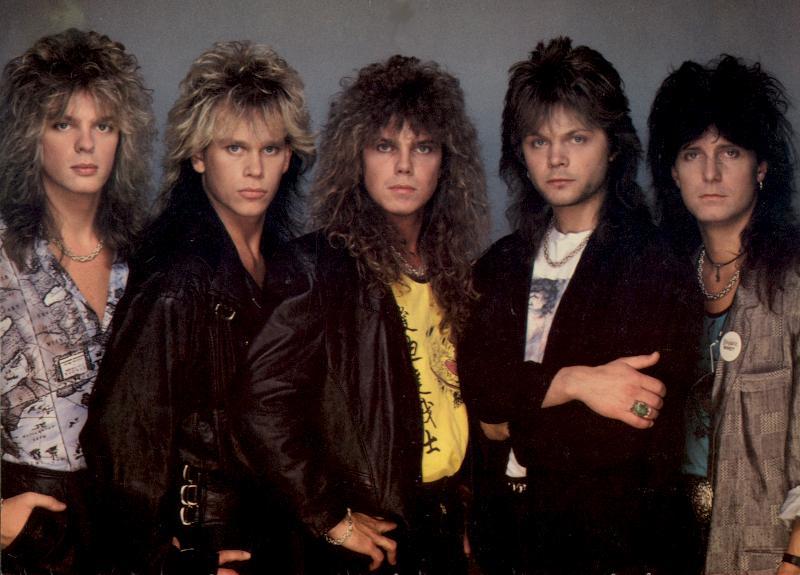 E' l'ultimo arrivato, Marcello, tra i più iconici guitar hero dell'epopea delle hair band, a ritagliarsi la parte da leone grazie alla sua tecnica e per lo spiccato gusto melodico messi a disposizione delle canzoni, sciorinando un corollario di assoli di pregevole spessore. 'Out Of This World' ha rappresentato una tappa fondamentale per gli Europe, confermandone il talento e lo status di una band che ha contribuito a sdoganare le nostre amate sonorità ad un pubblico mainstream.
Voto 85 - 1998-2018 Rock Candy Records
Tracklist
01. Superstitious
02. Let The Good Times Rock
03. Open Your Heart
04. More Than Meets The Eye
05. Coast To Coast
06. Ready Or Not
07. Sign Of The Times
08. Just The Beginning
09. Never Say Die
10. Lights And Shadows
11. Tower's Callin'
12. Tomorrow
Line-up
Joey Tempest: lead vocals
Kee Marcello: guitar and backing vocals
John Leven: bass guitar
Mic Michaeli: keyboards and backing vocals
Ian Haugland: drums and backing vocals
Discography
1983 – Europe
1984 – Wings Of Tomorrow
1986 – The Final Countdown
1988 – Out Of This World
1991 – Prisoners In Paradise
2004 – Start From The Dark
2006 – Secret Society
2009 – Last Look At Eden
2012 – Bag Of Bones
2015 – War Of Kings
2017 – Walk The Earth
MANY DESKTOP PUBLISHING PACKAGES AND WEB PAGE EDITORS NOW USE
Reviewed by
Admin
on
Jan 6
.
L'Amourita serves up traditional wood-fired Neapolitan-style pizza, brought to your table promptly and without fuss. An ideal neighborhood pizza joint.
Rating: