I BARBARI: Video premiere eclusiva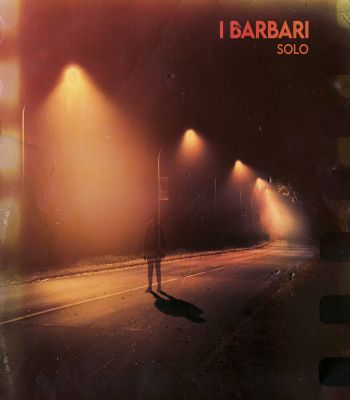 Dopo la pubblicazione di "Ciò Che Non è Stato", "Solo" è il nuovo singolo estratto dal nuovo disco de I Barbari, in uscita per Overdub Recordings via Code7/Plastich Head. Il brano è accompagnato da un suggestivo video che si sposa perfettamente con le liriche del testo e le urticanti sonorità che contraddistinguono la band, sospese tra lo stoner e l'alternative rock. Il videoclip di "Solo" è da oggi in esclusiva su Hardsounds. Il brano sarà disponibile su tutti i principali digital stores da giovedi 21 ottobre.
"Una malattia dei giorni nostri: sentirsi soli anche quando non lo si è. Un amico può sempre fare la differenza. Un ritmo serrato e ripetitivo che rappresenta bene la monotonia e il dolore di ciò che si prova. Uno spiraglio di salvezza da conquistare solo dopo aver accettato ciò che si sente dentro."
Il futuro è ignoto. I Barbari fotografano il presente!
Recording e Mix: Filippo Buono - Monolith Recording Studio (Vitulano - BN - Italia) Mastering: Giovanni Nebbia -
Ithil World Mastering (Imperia - Italia)
Video: Progettazione e realizzazione: Mattia Giaon
LINK VIDEO:
https://youtu.be/rIBx3Kuu0m0
MANY DESKTOP PUBLISHING PACKAGES AND WEB PAGE EDITORS NOW USE
Reviewed by
Admin
on
Jan 6
.
L'Amourita serves up traditional wood-fired Neapolitan-style pizza, brought to your table promptly and without fuss. An ideal neighborhood pizza joint.
Rating: